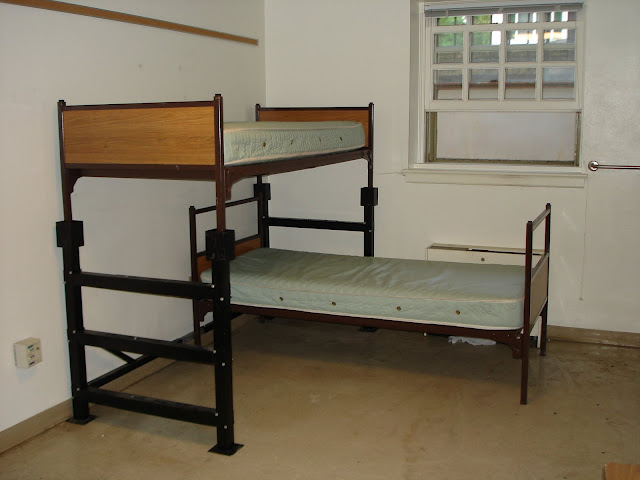 Dorms Direct encountered several problems with delivery of its products this year, leading to delays in customers receiving rented furniture and appliances. Company founder Brian Davis '07 said this was largely because approximately 80 percent of their part-time installation staff quit at the last minute.
"Every year when we start, we know we're going to lose a few of our workers … but this year we had such a large portion of our student labor that wasn't cut out for it," Davis said. "For those not used to a hard day of manual labor, the job can be very difficult."
Davis said the company that supplies their mini-refrigerators shipped their products to Dorms Direct three weeks late. The company also had problems with the rental trucks used to transport equipment from Richmond to Williamsburg. Despite these setbacks, Davis said nearly all the bed lofts were installed by freshman move-in day, and the rest of the campus's orders would be fulfilled by Sunday, Sept.1.
One resident of One Tribe Place who hadn't received her mini-fridge until the Sunday Sept. 1 delivery date said the delays were inconvenient because the building lacks hall kitchens.
"It was frustrating; they kept pushing the delivery date further back, but it did finally end up getting here," Julia Holemans '16 said. "But I'd still use Dorms Direct again since renting for me is much easier than buying a fridge and then dealing with transporting it and storing it."
Residence Life Director of Housing Operations Chris Durden said Dorms Direct fully communicated the difficulties it experienced with its employees to ResLife. Dorms Direct will continue to provide on-campus residents with dorm-room rentals next year.
"We have enjoyed a good working relationship with [Davis] from the time he was a student employee with Campus Lofts through his tenure with Campus Lofts as a full-time employee and now," Durden said.
Davis launched the company in March 2012 by buying Campus Lofts' inventory and its contract with the college. In addition to hiring a large number of student workers, Dorms Direct also gives several thousand dollars to the Resident Hall Association each year to support campus life.
In the future, Davis said he hopes to prevent issues with employment by stressing the difficult nature of the installation job to prospective workers and to prioritize groups of workers who plan to use wages to benefit their club or organization.