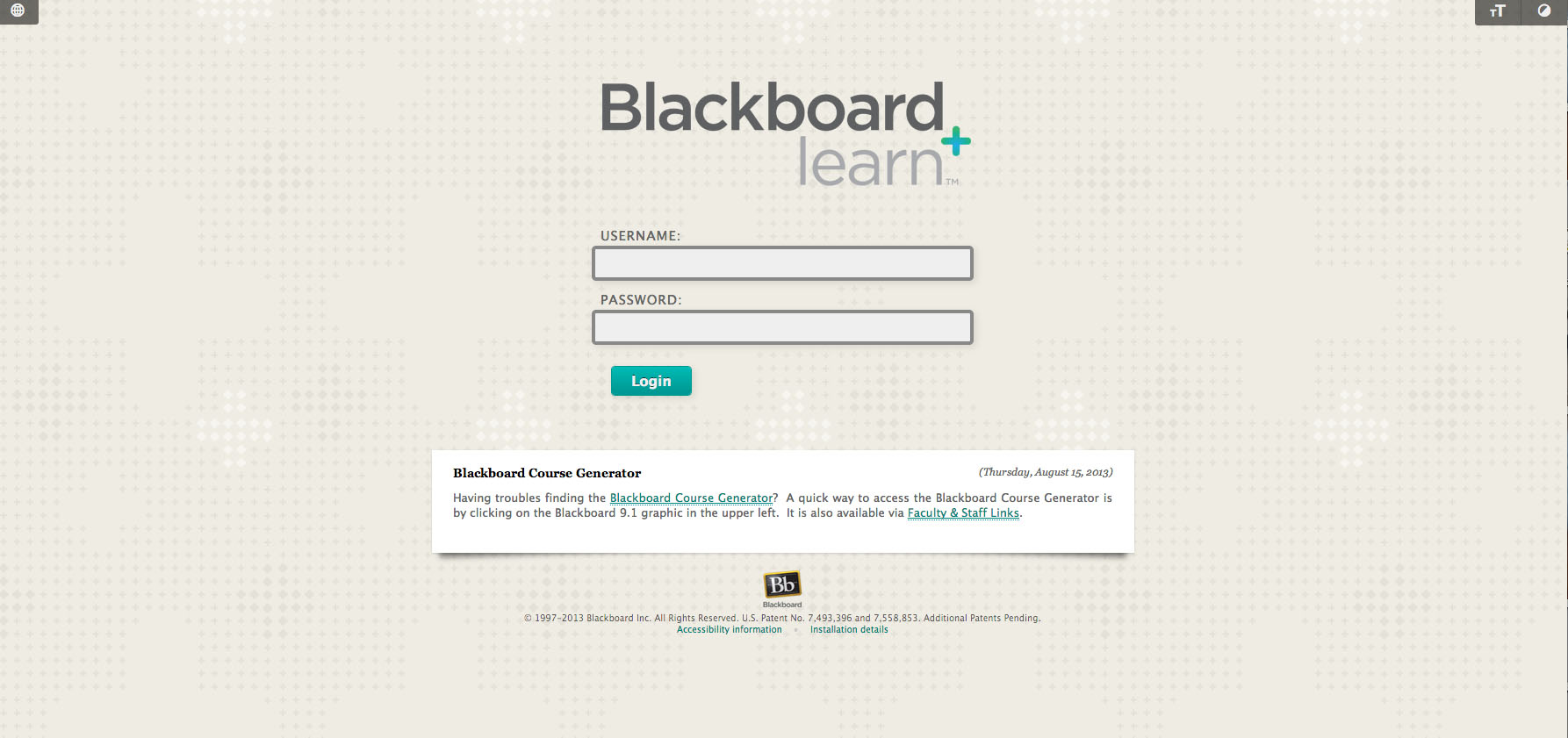 Blackboard's database malfunctioned last Wednesday, Sept. 4, leaving students and faculty without the popular resource for readings, grades and papers.
For Emily Dawson '14, Blackboard's crash forced one of her classes to revamp its lesson during its session last Thursday. The course, "Sustainability Inspired Design," taught by Mason School of Business professor Michael Luchs, relies heavily on readings and resources posted on Blackboard.
Paxton Long '16 uses Blackboard to access readings in her biology 220 class, since her book was backordered. She said it was "stressful" when Blackboard crashed and caused her to fall behind in homework.
Last Wednesday, students received an email from the College of William and Mary's Director of Systems and Support Chris Ward, noting that Blackboard's services were temporarily unavailable. Service was restored later that day, but the system crashed again Thursday. Officials were able to fix some problems with the system and restore service later Thursday.
"We've done things that we believe now will stabilize it," Director of Enterprise Information Systems at the College Rachel Pace said.
Pace explained that a problem with the program's database initially caused the crash. She noted that three database administrators and four engineers began monitoring the system 24/7 to ensure that students can access the site.
The College purchased the software for Blackboard from a vendor and the College's own Information Technology department manages the program. But the problem with the database was new to the IT engineers. Pace said IT believes the system should function normally for now, but it plans to work with the vendor to address the underlying cause of the crash.
Problems with sites associated with the College tend to occur after major changes to the College's network, but Pace said no changes that occurred this summer appear to have caused this problem.
"Nothing major has changed this summer which is one of the puzzling pieces about it," Pace said. "We did a very small patch, but it should've been very quick and easy, and nothing that would have caused this type of thing."
She suggested one possible cause of the malfunction might be the increased use of the site. The College's database has increased by one-third since January, she said, and any increase might impact how the program functions.
"There are some things that are being used more heavily in Blackboard than in the past," Pace said. "The adoption of it as a tool in classes has skyrocketed over the past few years."
While IT's engineers investigate the underlying causes of the crash, Pace noted that the temporary fix to the system should keep it from crashing again.
"I'm not really concerned about it going down right now because I think we've done things to keep it stable," Pace said.