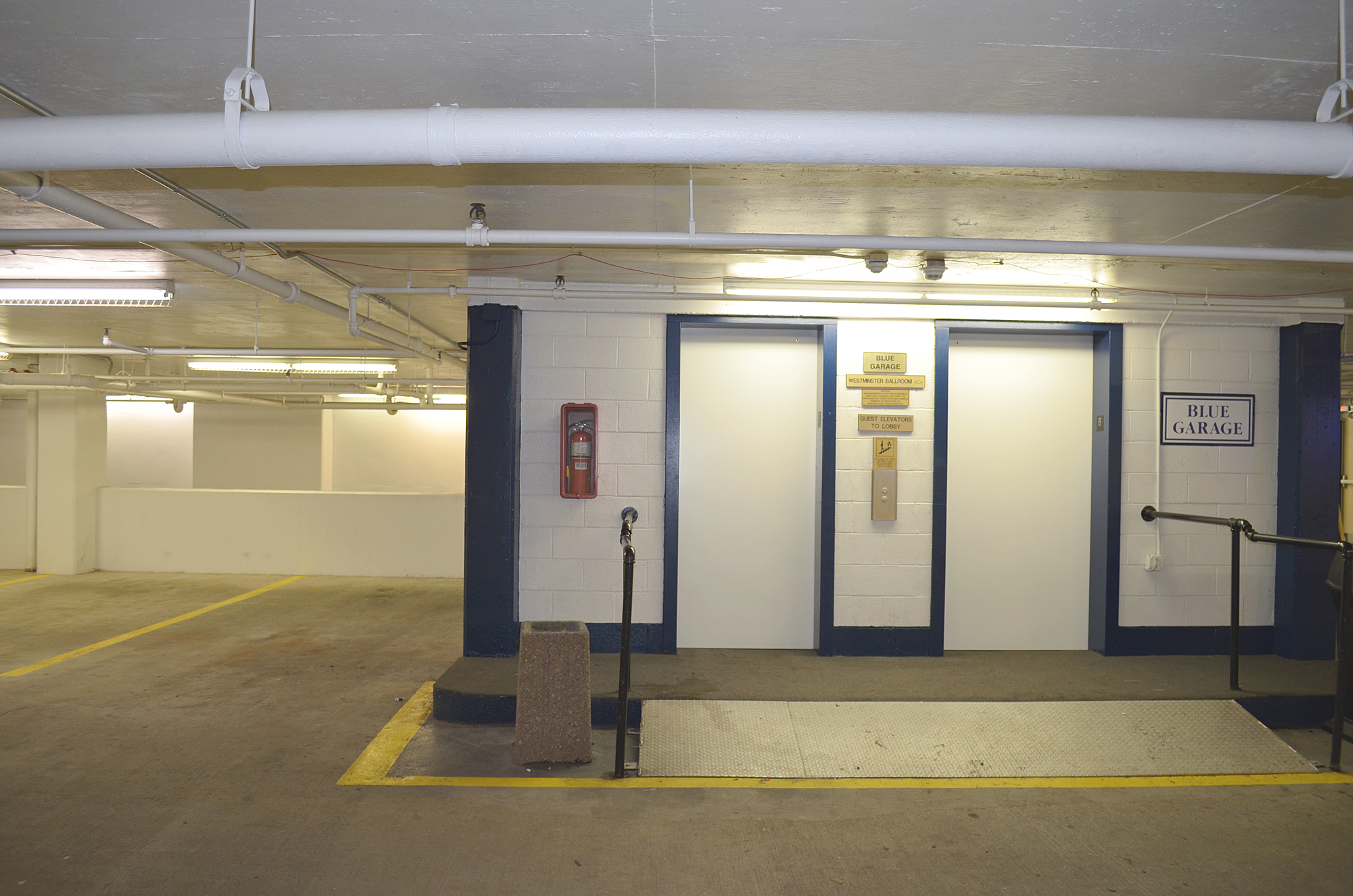 The acquisition of One Tribe Place last spring brought  312 parking spaces under the College of William and Mary's jurisdiction; however, only 69 resident spaces are currently being used as exclusive assignments. The rest of the spaces are located in four currently closed parking garages.
"Of the original 312 spaces, 236 are contained within the four garages," Director of Parking and Transportation Services Bill Horacio said in an email. "W&M Facilities is working hard to bring at least one of the larger garages online by Jan[uary] 2014 in time for the spring semester."
Current OTP residents received parking passes through a lottery. This parking is exclusive and students have spaces assigned by number. Students with these spaces may not park elsewhere on campus except for in the School of Education lots 3 and 4. Normal resident parking passes are not valid in the OTP spots. 61 students participated in this initial lottery and the remaining 8 spaces were filled on a first-come, first-serve basis by other residents of OTP.
Other changes to housing designations, such as the move of upperclassmen to Barrett and Dupont halls, also took place this year. Horacio said the possible reallocation of parking spaces in these and other areas on campus will be discussed during the fall Parking Advisory Committee meeting; any changes will be implemented next year.
"No changes to the current on-campus schemes will be made until all of the assets at OTP are online," Horacio said. "It's too early to note [parking] trends at this time. … One advantage is that during this term the Parking Advisory Committee will be able to review utilization data from the area [around One Tribe Place] and have an opportunity to compare to the previous proposal. In the end they can compensate for other pattern changes and may update the recommendation previously sent to out VP of Administration. This will take into account other shifts in the main resident areas resulting from the new Fraternity Houses and renovation of the Green & Gold Village."
Last year's Parking Advisory Committee met and discussed changes to parking alongside the acquisition of OTP and the effects this might have on the Zable Stadium lot and surrounding smaller lots.
"The original recommendation would have allowed for unrestricted resident parking at OTP, and would have also allowed for minor reassignment of 18 spaces back to their original [Faculty or Staff] designation in the Stadium Lot, while also adding 69 spaces to the commuter allocation at OTP," Horacio said. "Once we realized that not all of the OTP spaces would be available for fall opening, we suspended the planned changes."
Students commented both positively and negatively about parking on campus. While some noticed changes to parking, others did not.
"The only change I've noticed is that there isn't any parking for people in Tribe Square. That's not really the school's fault; it's more the church deciding that they didn't want to offer parking again this year," Alice Persons '14 said. "So now I'm having to park by the Units, but I think that the availability for students is pretty much the same as last year. It's just inconvenient now that I'm on the other side of campus."
Ellen Johnson '14 commented on the ticketing on campus as well as the price of commuter passes for students in comparison to her $5 charge for off-campus parking.
"They've definitely become more strict in their ticketing and things like that and I would say there is less available parking. I also live on campus, so I'm not there every day," Johnson said.