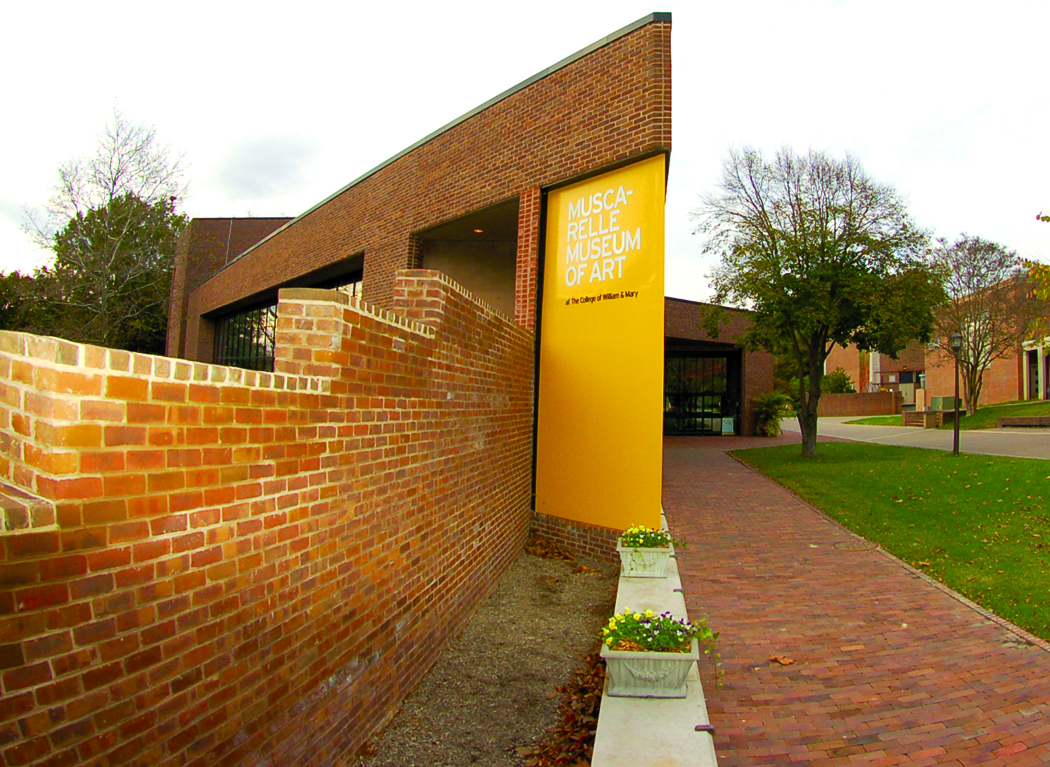 Since 2004, the College of William and Mary's administration has been talking about moving the arts programs to a more central location on campus; a feasibility study took place in 2004, and yet another was submitted in 2009, but neither was approved. However, there is currently a new proposal in this year's feasibility study for an official Arts Quarter — a proposed series of three phases, worth almost $150 million, that would move all the arts programs to the areas surrounding and including Phi Beta Kappa Memorial Hall.
"Feasibility, or pre-planning, is the first of four phases that we go through to plan and construct projects," Vice President of Administration Anna Martin said. "This stage looks at what you'd want the project to be, and what the program elements should include, such as needs and wants of those who will be using the building. This first phase provides a cost estimate for us to confirm whether or not the project is possible."
Right now, music, art and theater classes are completely separate from one another. Music classes are based in Ewell Hall, while art and theater classes are in PBK and Andrews Hall. This proposal would consolidate the classes into a series of buildings in the same area and would allow for an improved working environment.
"There hasn't been any renovation of the arts facilities in decades, and they really need more space and better quality spaces to work in," Martin said.
The College Administration has createda type of planning process, termed the Six-Year Capital Plan, used to determine long-term investments. These plans can include anything from funding for storage to the proposed budget costs of new buildings.
This new Arts Quarter, as it is being called formally, would be installed in three phases. Moseley Architects is the firm responsible for these first sketches and estimates that have been submitted.
If approved, Phase I would include a new music building, a proposed $52.3 million project, hopefully to be completed in the 2014-16 biennium of the Six-Year Capital Plan. As of now, this would be an entirely new building, a precinct that would go to the right of PBK when facing the front of the building.
Ewell Hall would act as a swing space during construction. In the Arts Quarter, there would be a separate concert hall and music hall, as well as additional instrument and choral practice rooms.
"There are different noise-level measurements that we have to pay attention to, and that's why we want separate performance and music halls," Director of Planning, Design and Construction Wayne Boy said. "With voice, we don't want the reverberation so we want the hall to be very sound-absorbent, but with music recitals, we do want the hall to reverberate sound."
Phase II is a proposed $59.5 million renovation and expansion of the PBK hall that already exists and would hopefully be completed in the 2016-18 biennium. This section would continue to be the home of theater and speech, but would also house most of the dance classes. There would be a renovation of the theater, lobby and box office, as well as an addition of a  250-seat studio theater and a 100-seat lab theater. There would also be a 60-seat dance recital theater and dance studios.
The final phase, Phase III, would include new art studios as well as the construction of an entirely new building to house the art and art history classes in PBK, a projected cost of $32.1 million to be completed in the 2018-20 biennium. This phase would be the new home for the 2D and 3D arts studios; there would also be an outdoor kiln area and workspace, art history classrooms and a lecture hall for art history classes.
This Six-Year Capital Plan is submitted to the government and updated every two years. This plan went to the state in May, and right now the College administration is waiting for the plan to go through a committee who puts together a list of projects they can afford. The budget that is put together goes to the governor who can amend it or approve it, Boy said.
"We won't get official authorization for the Arts Quarter until July of next year, the start of the fiscal year, if the project is approved," Boy said.
The administration will not know what budget the governor has even allotted for the College until December, as only one biennium is handled at a time.
If the project is approved, the next phase is schematics, when the official designing begins. This would provide a plan for the size and placement of facilities, allowing another cost estimate to be made.