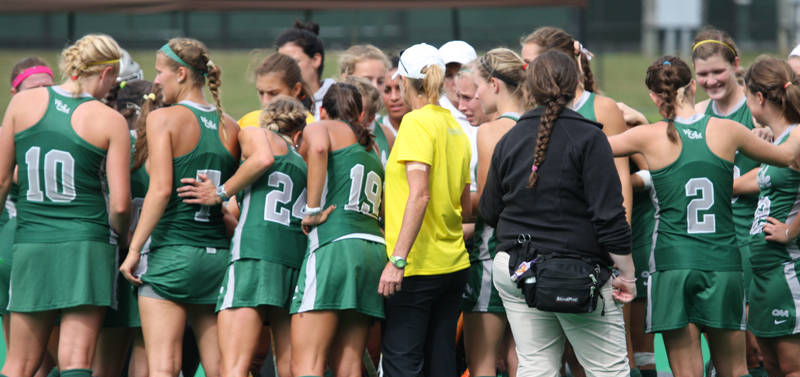 William and Mary triumphed over Towson Sunday, balancing its weekend road trip after Friday's loss to Delaware. The Tribe offense couldn't find a goal in the 4-0 loss to Delaware, but it enjoyed a resurgence Sunday, beating Towson 5-1.
Friday, the College (5-6, 2-1 CAA) outshot Delaware (8-3, 2-0 CAA) throughout the game, but it couldn't come through with a goal. Senior forward Taylor Hodge, sophomore midfielder Etsy Byrd, sophomore forward Pippin Saunders and freshman forward Maria Pastor led the team in shots. On the whole, however, the team struggled to take advantage of goal-scoring opportunities.
"The Delaware game, we were still making adjustments and couldn't finish opportunities. We let too many easy goals go past us. Being 3-0 down, we became more of an attack team," head coach Tess Ellis said.
Sophomore keeper Meredith Savage started the game and recorded two saves before sophomore keeper Cate Johnson added a save late in the contest. Michaela Patzner led the Blue Hens with two goals. Ellis attributed some of the team's struggles to Delaware's irregular playing surface.
"It was a hard game to prepare for because it was a football field," Ellis said. It was nothing like the field we play on. We had to rent some fields at Delaware to prepare. It's much slower and harder to play on. It was much harder for the older girls, but the freshmen had the opportunity to shine, and they did."
Sunday, the Tribe bounced back with a high-scoring win against Towson (1-11, 0-2 CAA). Although the game started with the College down a goal after just five minutes following Towson forward Kelsey Jones's goal, the College responded with three quick goals of its own.
Twenty minutes after the opening goal, Pastor tied the game off Saunders' assist. Less than two minutes later, junior midfielder Brittany Hopkins found Hodge with room to shoot, scoring the go-ahead goal. Shortly before the end of the first half, Saunders added the Tribe's third goal of the contest.
The College continued the scoring outburst in the second half. Less than a minute into the second half, Hodge scored the Tribe's fourth goal with a long-distance shot. Hodge's second goal would count for her first collegiate career multi-goal game.
In the 67th minute, freshman midfielder Amanda McAteer found the corner of the cage to increase the College's advantage to 5-1.
Reversed from Friday, Johnson started in goal, recording one save. Savage finished the game, but didn't field any shots thanks to a strong defensive effort from junior defender Kelsey Hull, senior defender Mia Cherry, junior defender Jesse Ebner and senior defender Chaney Manganello.
"Sunday [we] had nothing to lose," Ellis said. "Playing on a different surface [helped], and every opportunity [we] put the ball on cage."
The Tribe will host Richmond Thursday at Busch Field at 5:30 p.m.