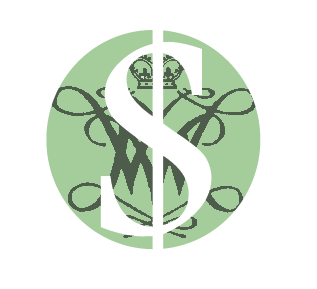 As state funding for the school continues to decrease and expenses increase, the College of William and Mary is working to provide competitive salaries for faculty.
"Do we lose people? Yep," Provost Michael Halleran said. "Sometimes it's the challenge of finding a position for their spouse, sometimes its money, sometimes it's a different opportunity, sometimes it's just because. Money can be a part of the discussion, but it's not the only reason people leave. Life is more complicated than that. It's more multidimensional."
The College was recently ranked third in the nation for best undergraduate teaching, behind Dartmouth College and Princeton University. Although the College's faculty was ranked higher than that of any other public university, the average salary of $117,600 in 2011-12 was substantially lower than Dartmouth and Princeton's faculty average — $162,100 and $193,800, respectively.
A College faculty satisfaction survey conducted in April found that professors expressing high to moderate satisfaction fell from 83 to 66 percent. Of the 19 percent of tenured professors looking for a new job, 89 percent cited dissatisfaction with their salary as a reason for hoping to leave the College.
The College aims to reach the 60th percentile ranking of faculty salaries for its peer group, as defined by the State Council of Higher Education for Virginia. Members of the peer group include Georgetown University, Dartmouth College and Vanderbilt University. The College is currently ranked in the 17th percentile. In 2011, the College was in the 28th percentile.
Halleran said that even though the College does not provide as competitive of a salary as some other peer institutions, other factors help attract and retain quality professors.
"Money alone is never what motivates people," Halleran said. "You have to be competitive, but we have other things that are strongly to our advantage. Many faculty find our emphasis on research and undergraduate teaching very attractive. The fact that we have very talented students helps us to recruit."
The College gives salary bonuses on a merit-based system. On average, last year, Halleran said professors received a six percent salary bonus. To reward quality professors, the College has various recognitions for top faculty.
"You reward people by salary increases, promotion at the appropriate times, you give them opportunities," Halleran said.
Halleran also said that academic departments have a certain amount of research funding allocated for professors. Non-tenured professors can apply for summer research grants through the Roy R. Charles Center. After six years of teaching as a tenured professor, faculty members are allotted a semester's sabbatical with full salary compensation. Professors who choose to take a yearlong sabbatical receive 80 percent pay compensation.
Director of the. Charles Center and government professor Joel Schwartz said the Charles Center is able to fund about one in three faculty research requests, beyond the departmental money. If the Charles Center cannot fund research, professors can apply for grants from federal agencies such as the National Institute of Health, the National Science Foundation or the Department of Defense.
"If research is a faculty member's main motivation, they are likely to choose another university," sociology professor Graham Ousey said. "It's not that people here don't value research, but they truly value the teaching experience."
While teaching experience and research opportunities may provide incentives for faculty to stay at the school, the College's administration continues to actively seek ways to increase salaries.
During the most recent Board of Visitors' meetings, the BOV revised the College's Six-Year-Plan — a plan the school must submit to the Virginia legislature — to place improving faculty salaries as number one on its list of priorities. In the passed resolution, Fiscal Year 2014 expenses were adjusted to include $3,721,000 in salary increases to help reach the 60th percentile goal.
"The comparison with our peers can only be done retrospectively," Halleran said in an email. "But based on the reasonable assumptions about what we believe our peers will be doing on salaries, we think we'll reach those two goals (50th by July '15 and 60th by July '17)."
Salaries in business fields are often higher than those in liberal arts-related fields due to competition from other schools similar in rank and from the private sector, Business School Assistant Dean of Faculty Franklin Robeson said. The Mason School of Business has recently adjusted salaries and provided summer research grants for professors to remain competitive in the academic market and to retain faculty members. The school has also increased salaries with funds acquired through private donations and endowed faculty positions.
"We've had people decide to go to other schools and salary can be a part of that decision, but we've attempted to correct those major salary differences to try and encourage faculty to stay at the Mason school," Robeson said.