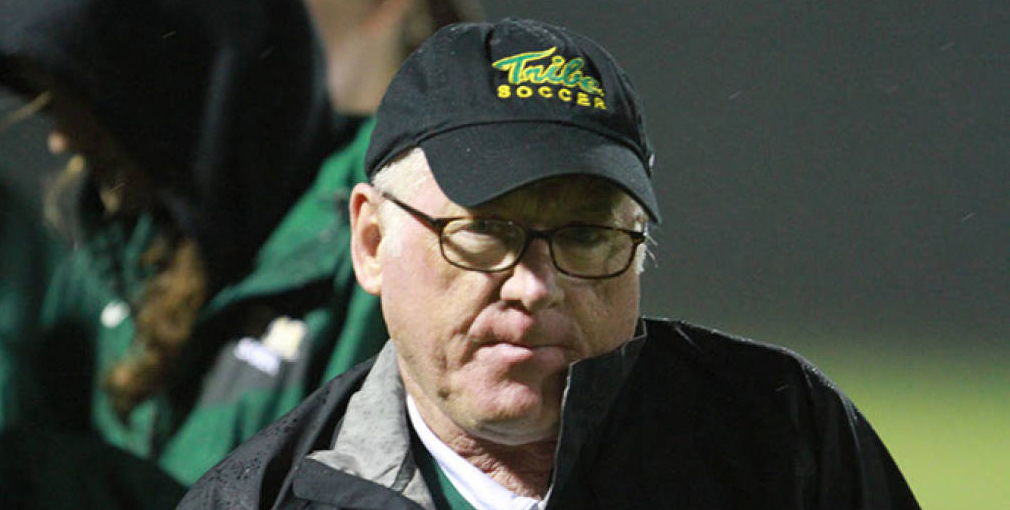 Dominance in sports takes all forms. Most people think of dominant teams as crushing all opponents, marked by gaudy offenses and easy victories. But the best teams do not always announce themselves with huge victories and dazzling statistics.
Sometimes dominance means having patient forwards who methodically attack defenses and measure success not by shots, but by goals. William and Mary (7-1-4) does not rely on high shot volumes; in fact, it has been out-shot 163 to 174 over its 12 games up to this point. Still, the Tribe has racked up eight more shots on goal and nine more goals scored than its opponents. This is accomplished with a balance of precise offense, challenging defense and the superb sophomore Caroline Casey in goal.
Casey stands five feet, seven inches tall and appears perfectly normal at first glance, but when positioned in the net, she might as well be a shot-stopping monster with lightning reflexes and four arms. Five times this season Casey has left teams scoreless. Eight times, she has fought through one-goal wins or ties, with four of those games going into overtime. She has surrendered more than one goal only once through 12 games, in the Tribe's sole defeat to No. 18 Georgetown in the season opener.
The sophomore has been under constant fire against powerful offenses all year long and has been nearly unbeatable. She has 55 saves and an average of 0.61 goals allowed per game.
Above all else, Casey herself brushes off the pressure she faces.
"In the moment you have to put it away and think about what's coming next because you're constantly under fire," Casey explained following the Tribe's recent win over Delaware.
Casey's confidence spills over to the entire team. The defenders in front of her, led by senior sweeper Ali Heck, pressure opponents with vigor and defend their goalie at all costs. They often are engaged for a majority of games as opposing offenses dominate the ball.
Although they allow a fair number of shots, they have done exceedingly well to ensure that just 36.8 percent of opposing attempts are even on frame.
That confidence in turn goes to the offensive players, who know they typically need just one goal to avoid a loss and no more than two to seal a win. As mentioned, patience is the word for the Tribe offense. It does not worry about mustering a fast and furious attack — its leading scorer, the exciting junior Emory Camper, does not even check into most games until the 20-minute mark. The offense wears its opponents down with smart passing, and it rarely shoots too early in a possession. When opposing defenses begin losing focus as games stretch on, the Tribe strikes — 12 of the Tribe's 17 goals have come after halftime.
With four games left, the Tribe has a clear identity. Head coach John Daly's squad is not the type of powerhouse that averages three goals a game and runs opponents off the pitch. It is a more subtly dominant machine — it breaks opponents down over time, allowing teams to stay competitive until the final whistle comes and they realize they never really had a chance to win.
The College relies on methodical facilitators like senior Dani Rutter; precise snipers like Camper; smart, dedicated defenders like Heck and a goalie who never seems to falter.
The players know who they are, they know they are great, and with four games to go until the Colonial Athletic Association tournament, their track record says they'll make sure everybody else knows, too.