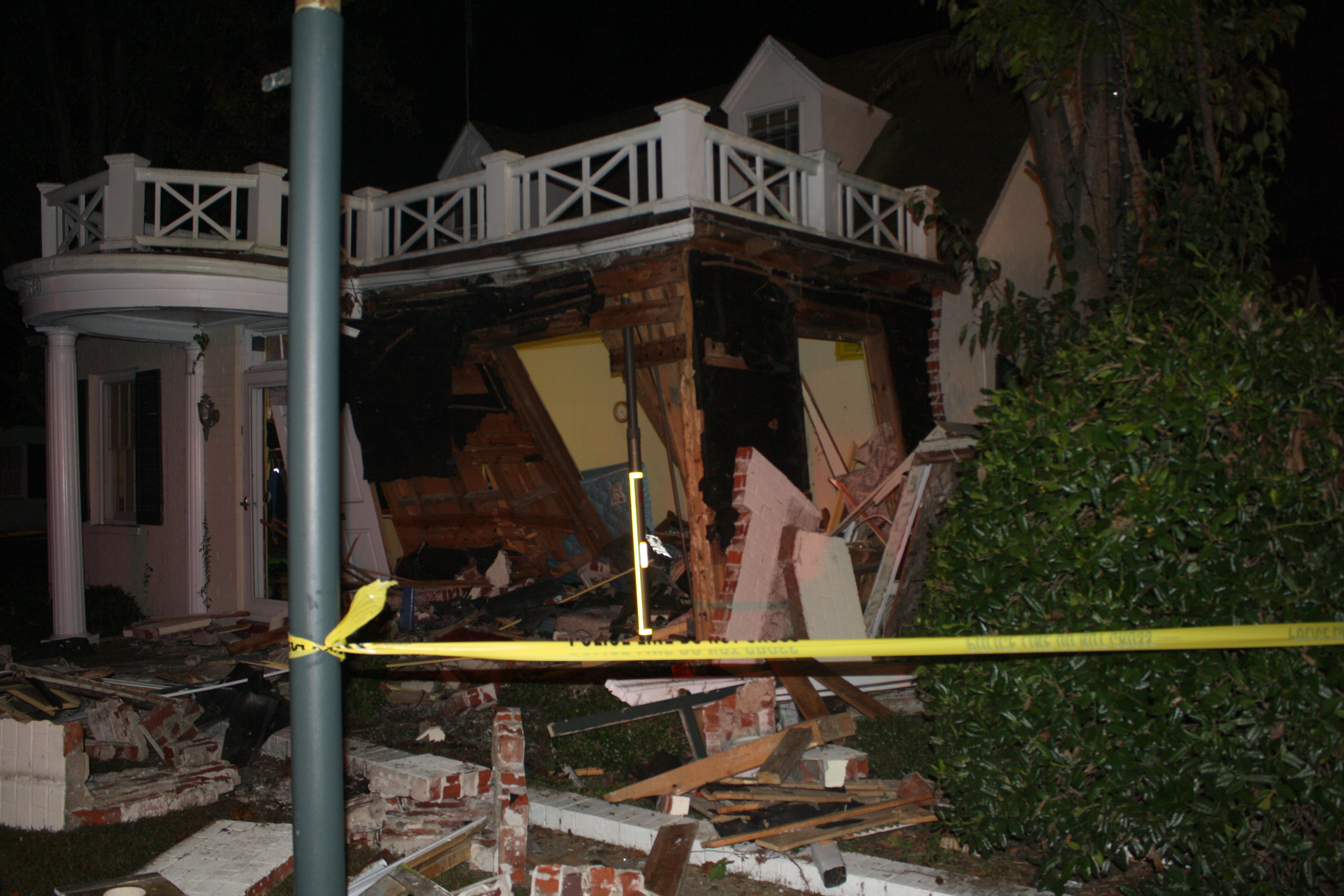 A car crashed into a house located at 1350 Richmond Road around 9:40 p.m. Monday night. The driver, a woman who was the only person in the car, was transported to the hospital with non-life threatening injuries, according to Technical Assistant to the Williamsburg Fire Chief Eric Stone.
Witnesses reported that the driver went through the Dunkin' Donuts drive thru, crossed Richmond Road and hit the house.
Stone said seven people were displaced from the house following the accident. Neighbors said the building houses multiple families; one person was out of town Monday night.
Watjamonphan Singkhot, a neighbor, was visiting the house when the car hit the building.
"I thought at first it was something electric — it was a giant 'boom,'" Singkhot said.
She explained that the car hit an empty bedroom. Singkhot, in the living room with some members of the house, heard the driver cry for help.
Stone said the driver was trapped for about 25 minutes before she was extricated from the scene and taken to the hospital. No one else was harmed in the accident.