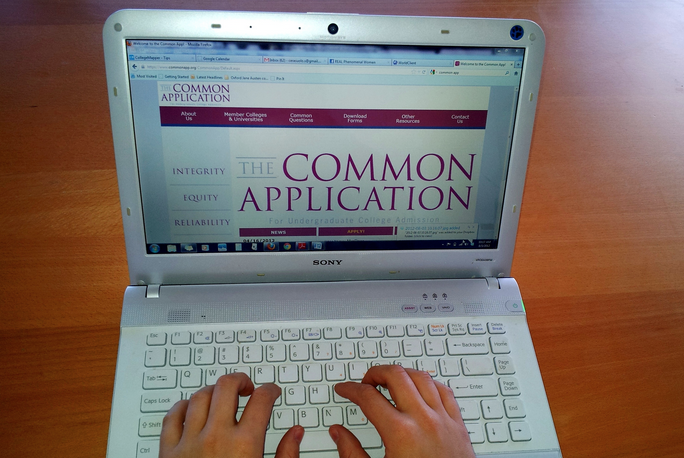 The Admissions Office extended early decision and spring transfer application deadlines by one week due to glitches in the new version of the Common Application.
Administrators pushed the deadline, originally scheduled for Nov. 1, to Nov. 8, following deadline extensions by at least 42 other colleges and universities, according to the Washington Post.
Common Application 4, the newest version of the online college admission service, rolled out Aug. 1. Senior Associate Dean of Admission Tim Wolfe said that the College of William and Mary admission officials started noticing a larger number of prospective students encountering problems with the site around Columbus Day, Oct. 14.
"Rest assured, we're never going to have a technical difficulty be something that prevents a student from being able to apply or be fully considered," Wolfe said. "We felt that there was a significant number of individuals … that we wanted to provide that added flexibility [for]."
The College responded to inquiries from prospective students, parents and high school counselors.
"We've been trying to reassure people," Dean of Admission Henry Broaddus said. "The stakes are high and people are nervous and that means things like this take on, sometimes, a larger proportion of fear than they truly warrant."
Common Application officials handled most of the inquiries because site administrators can fix an individual's account under the hood of the website, Wolfe said. Common Application officials also released statements emphasizing their awareness of the site's issues.
"The last few days have comprised the most difficult period in The Common Application's nearly 40 years of service to the education community," the statement reads.
The Common Application now posts daily updates about any site malfunctions. As of Oct. 30, the site is still altering the formats of some essays. Users' main complaints said the site did not include paragraph breaks.
Broaddus emphasized that the Admissions staff remains committed to delivering notification letters to prospective students in early December, even though that may require extra work and later hours.
"These deadlines exist for reasons but ultimately the overriding interest in enabling those students who want to apply to William and Mary to do so and to do so not under duress is much more important," Broaddus said.
For now, administrators believe that Nov. 8 will remain the deadline.
"At this point, we remain confident that this extension should serve the purpose and provide that added flexibility," Wolfe said. "We're always monitoring and keeping an eye on it."