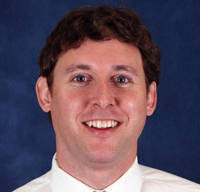 In the wake of the College of William and Mary's Homecoming victory over James Madison University, Tribe Athletics began a campaign to encourage school spirit by asking students to wear green every Friday. The athletics department hopes that Green Shirt Fridays will grow into a tradition both on and off campus.
"The main purpose is to unite the student body, the faculty and the staff, and to promote Tribe Pride," Christoffer Friend '16, a marketing intern in the athletics department who is largely responsible for spreading the word about Green Shirt Fridays, said.
The idea originated in the athletics department office after several people deliberately wore green on Fridays. Assistant Athletics Director Spencer Milne asked Friend to create and promote the Green Shirt Fridays campaign as a project for his internship. Two weeks ago, Friend created the Facebook event "Green Shirt Fridays" and the concept has spread online and by word of mouth.
"The athletics department has started to run with it, and I think it will only spread," Milne said.
Milne and Friend hope that the tradition of Green Shirt Fridays expands to residents of the Williamsburg area and alumni living near and far from the College.
Several students said they supported the idea of Green Shirt Fridays.
"I have friends who are athletes and I want to support them," Diba Ghanei '16 said.
Daniela Medina '15 and Molly Davis '15 agreed that Green Shirt Fridays could be a good way to encourage Tribe Pride.
"William and Mary lacks school spirit," Medina said. "Hardly anyone goes to football games. This is a good way to get people to start getting excited and going to school events."
Davis said she believes the College could use more school spirit.
"I think more advertising would be ideal. You see Greek life wearing shirts all the time, and I think it's a great idea for athletics," she said.
Kaitlin Shaub contributed to this report.