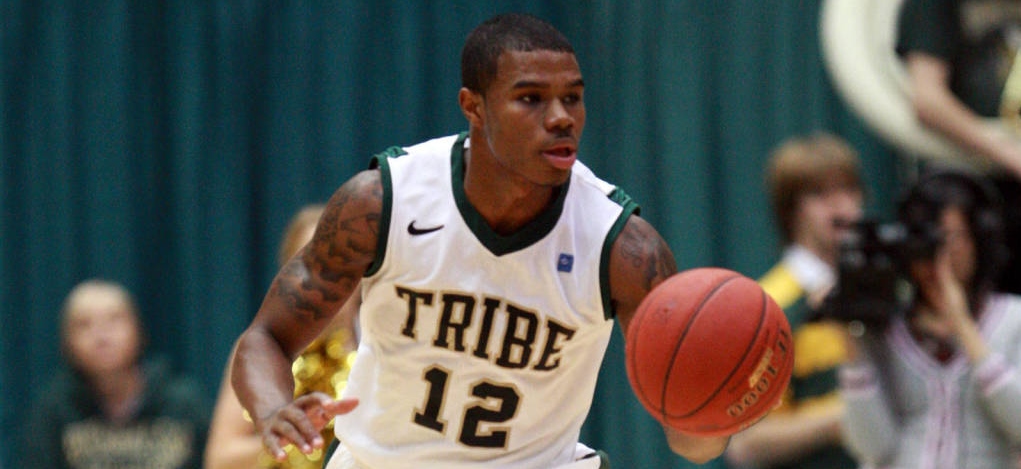 Head men's basketball coach Tony Shaver announced the indefinite suspension of senior guard Brandon Britt '14 Thursday afternoon, citing a violation of team rules.
"It is an unfortunate circumstance, but Brandon remains an important part of our program," Shaver said in a statement. "He will continue to practice with the team, and we look forward to getting him back on the court for his senior season."
Earlier Thursday morning, Britt faced a hearing in Williamsburg-James City County General District Court for an Oct. 25 DWI charge. The hearing was continued until Jan. 9, 2014.
According to Williamsburg Police Department's Major Greg Riley, a patrol officer noticed a car crossing the center line of Richmond Road near Virginia Avenue and Nelson Avenue before pulling the car over at the intersection of Richmond Road and Brooks Street. The report states that the officer noticed "a strong odor of an alcoholic beverage" coming from Britt, as well as "glassy, bloodshot eyes."
Britt was placed under arrest at 1:37 a.m. before being transported to Virginia Peninsula Regional Jail.
A College of William and Mary athletic department release noted the length of the suspension would be set following an "administrative process." Due to the Family Educational Rights and Privacy Act, the College athletics staff, coaching staff and the basketball program have declined to comment further.
As to whether the Oct. 25 arrest was a factor in Britt's suspension, the College athletic department declined to comment. Richard Rizk, listed as the defense attorney in court documents, could not be reached for comment.
The 6-foot-2 Britt, one of the College's four returning starters, averaged 13.9 points and 2.5 assists last season. The Tribe opens its 2013-14 season Friday at Hampton University, with tip-off set for 7 p.m.