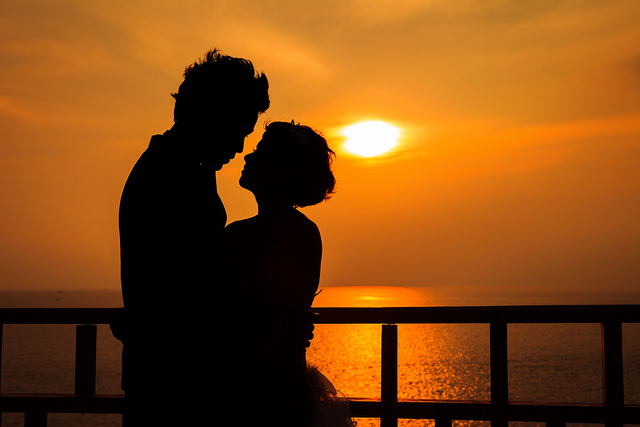 Dating is not exactly at the top of a TWAMP's priority list. Instead, TWAMPs have built substantial reputations as bookworms glued to their seats in the library, religiously devoting time to their studies.
With so much of their time spent on academics, the hard workers of the College of William and Mary may need to think twice about the opportunity costs. Dr. Starlain Saldana, a staff psychologist at the Counseling Center, believes that a key part missing in their lives is a significant other.
"Dating [and] relationships [are] something everyone wants to experience, and it's such a vital piece in our lives," Saldana said.
It is for this reason that Saldana, on behalf of the Counseling Center, has hosted several dating workshops for all students at the College to attend. These workshops, which take place in the York Room of the Sadler Center, have focused on topics such as communication, conflict and the relationship life cycle.
"At this developmental age in society, where do we learn about dating [and] relationships? My hope is to offer advice on improving relationships," said Saldana. "Relationships are a big part of our lives, and even if you are not in a relationship, it is still applicable as you may one day be in one."
Saldana talked about the ups and downs that mark a relationship life cycle, the characteristics that define a healthy relationship, and the role social media can play during Tuesday's workshop. Those who attended the workshop were free to share their thoughts and experiences throughout the course of the session.
Elisa Davey '14 noted how she had been drawn to the workshops mainly out of curiosity.
"I didn't expect to be told 'this is what you have to do,' but I just thought that it would be interesting to know more about dating," Davey said.
The workshops have been acclaimed for giving advice that tends to be different from the usual dating tips people hear. During the talk on social media, many voiced their interest regarding Saldana's point about the impact that social networking sites such as Facebook can have on relationships.
"It can have a negative impact on relationships," Saldana said. "It makes more people involved in the relationship and makes it more complicated."
Dating may not particularly strike TWAMPs as being intellectually challenging, or even necessary in their lives. Indeed, the social perception of relationships in the College community certainly does not help. They are commonly regarded as a separate entity from those who engage in romantic relationships.
"I often hear that there are five types of people in William and Mary: super-geek, super-Greek, super-God, campus couples and people still in relationships from high school," Dale Golden '15 said.
However, the in-depth discussions about dating and relationships that have taken place in the workshops have provided new ways of discussing dating within the College community. For the more studious members of the College, a greater supply of non-pressured workshops like these may encourage students to engage in more discussions about dating relationships, albeit at a more academic angle.
"We should have a forum or some sort of academic debate about what dating is, perhaps in the psychological, biological and evolutionary perspectives," Golden said. "William and Mary people would be more interested if it is more based in academia, because many are afraid to admit they want to know more about dating for its own sake."
The typically hard-working students of the College may benefit from thinking more seriously about the relationships that they are missing in their lives. At the end of the day, the biggest take-home message that Saldana would offer to TWAMPs at the College is that when it comes to creating romantic relationships, the answers, for once, will not be found in books.
"Relationships are not about academics," he said. "The struggle is that there is so much ambiguity and unknown that we can't capture."