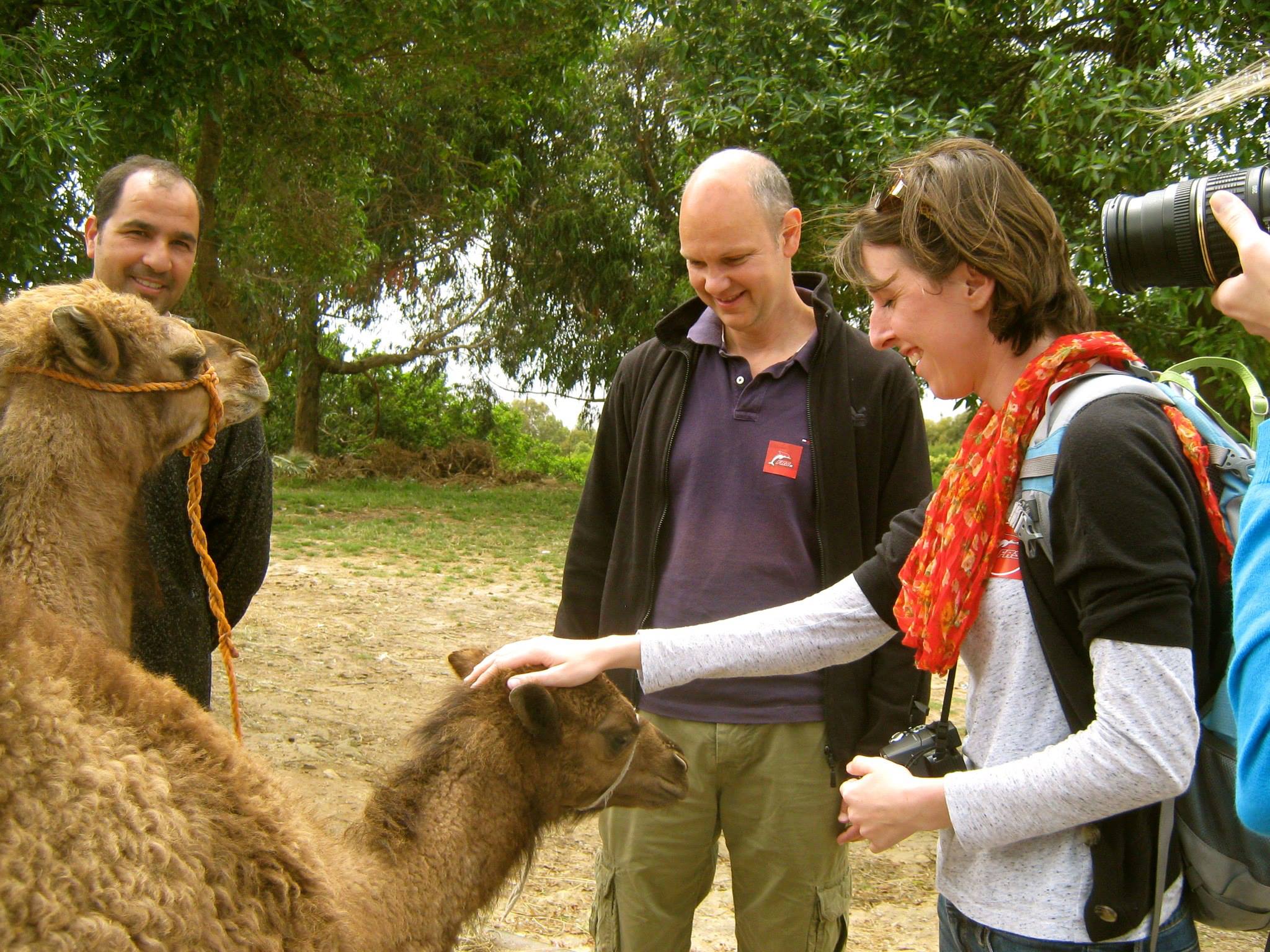 The College of William and Mary ranks first for the percentage of undergraduates participating in study abroad programs among public universities in the Institute of International Education's Open Doors 2013 Report on International Educational Exchange.
The report — which took into account the number of students who studied abroad in the 2011-12 academic year and summer — found that 45.7 percent of undergraduates at the College participate in study abroad programs before graduation. This includes the 653 undergraduates from the College who studied abroad in 2011-12.
"The ranking is a huge honor," Steve Hanson, vice provost for international affairs and director of the Wendy and Emery Reves Center for International Studies, said. "It's really exciting to be at a university that is so committed to international education."
Hanson said part of the College's strategic plan involves reaching 60 percent undergraduate participation in study abroad programs by 2018.
He emphasized that he views the College's percentage of study abroad participants as particularly impressive given that it is a public university.
"For a public university like William and Mary to have over 45 percent participation in study abroad — because we are a diverse university with people doing all sorts of activities … to get these numbers at the College is a really stunning accomplishment," Hanson said.
Sam Schooler '15, who studied abroad with Semester At Sea last year, said that he would encourage students at the College to spend time abroad despite the many activities they may be involved in on campus.
"It was really one of the best experiences of my life, and I think everyone should go abroad at some point, whether it's during summer or during the school year," Schooler said. "I know a lot of people feel like they have obligations on campus and can't go, but I think the benefits outweigh the missing out on things, for sure."
Hanson also mentioned that one of the most important aspects of encouraging study abroad is the College's ability to provide support to interested students. Last year, the Reves Center had over $300,000 for study abroad scholarships.
In addition to financial aid, Hanson said the Reves Center offers other resources to facilitate study abroad, such as peer advising and orientation sessions. The Reves Center also gathers and provides materials to students on study abroad programs outside of those offered by the College.
Molly Teague '15, who is spending her fall 2013 semester in France, said she appreciated how the College helped her prepare to study abroad.
"Starting freshman year, we're encouraged to start considering going abroad and planning how to fit it into our schedules," Teague said in an email. "The school really makes an effort so that no matter what they're studying and where they want to go, abroad can be a feasible option for them."
Specifically, Teague said she attended workshops with students who had previously studied abroad in France, which she found particularly helpful.
Hanson said he views the ranking as a positive reflection on the Reves Center's offerings and programs.
"Essentially, we're the place to come for understanding all of the options that are available, and we're thrilled to see this kind of statistic because it shows that people are coming into the Reves Center and exploring all of the options that are available to them," Hanson said.