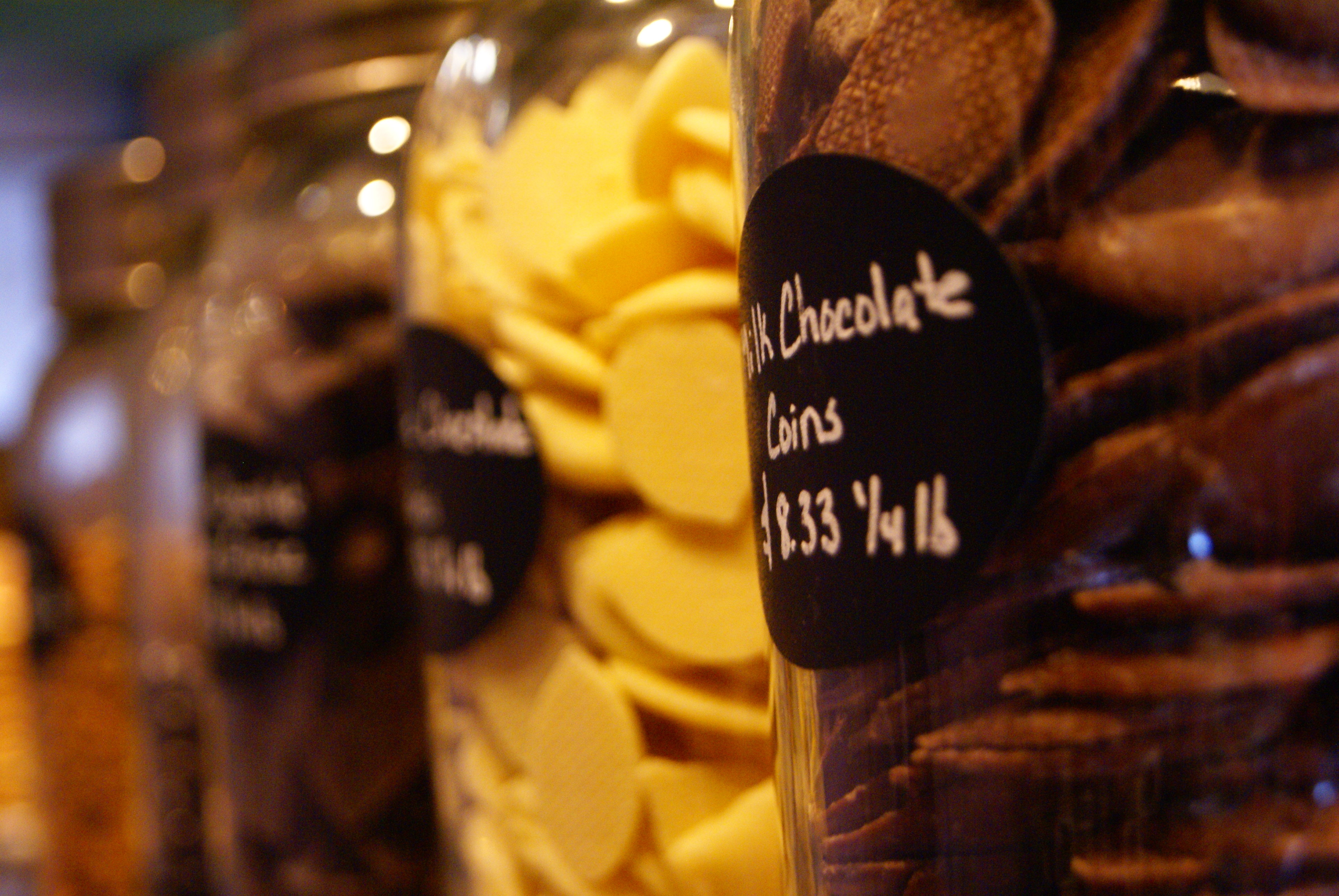 After opening the door to Williamsburg's Blackbird Bakery, customers are greeted by the intoxicating scent of freshly baked bread and the sight of a display case brimming with rich desserts. The new bakery, with its assortment of classic French baked items in interesting new flavors, is a strong reminder of the boulangeries of Paris but with a distinctly colonial twist.
Blackbird Bakery on Duke of Gloucester Street provides students, locals and tourists with an array of baked goods and sweet treats. David Everett, who opened the store in October, is familiar with the local restaurant scene: He serves as executive chef for three of Williamsburg's most popular restaurants — Blue Talon Bistro, The Trellis Restaurant and DoG Street Pub.
The idea for Blackbird Bakery became a reality this October when it opened as an additional venue for the baked items sold at the Blue Talon and Trellis. The Trellis already houses a bakery in the back of its restaurant, which currently bakes the breads and pastries for all three of the restaurants.
The bakery is tucked away off of DoG Street in the space once occupied by Nancy Thomas Gallery. Everett says it was a no-brainer to use the unoccupied space — which is connected to the Trellis — to open up the bakery and sell items already found in his other restaurants, along with some additional items.
"A bakery is a really, really tough business, but we already bake for three restaurants, so the risk factor … for a normal bakery isn't there," Everett said.
The bakery's selection may be familiar to those who frequent any of his restaurants, but Everett says he plans to expand his selection based on customer reception. The sweet items, including muffins, cupcakes and quick breads, have been very popular among customers since Blackbird Bakery's opening. While certain items, such as the flourless chocolate cake, are gluten-free without intention, the chef is considering adding more gluten-free selections to the menu, such as breads, if the public demand exists.
"We just wanted to get open and see how the public responded, and also respond to the public. What are they looking for?" Everett said.
Chef Everett states that the bread is baked fresh every day, and there are a wide variety of loaves to choose from, from batard loaf to French classic or English toasting bread. Everett envisions the bakery as the "type of place where you'd feel comfortable coming and getting bread on your way home, or in the morning, getting a cup of coffee and a Danish."
Because the bakery is putting out fresh items constantly during the day, customers can expect to find something appealing, whether it is a familiar stand-by or something they have never tried before.
"All of our restaurants are designed to be community places where students and locals can all come and find this place and get what they want," Everett said.
Everett cites teamwork as the key to success when operating the businesses, giving credit to his partners, chefs and staff. The mission of the enterprise is community rather than competition; according to the chef, the goal is to "make it attractive to everybody, whether you want fish and chips, American or French food."
Other establishments in Merchant's Square are similarly community-minded. Everett references popular eateries such as The Cheese Shop and Fat Canary as examples that each business is built on the success of the other.
"If you come to Merchant's Square, you're going to enjoy something. As students, as locals, as tourists … this is the place to be. This is where it's all happening," Everett said.
For the cash-strapped college student looking for a deal, the bakery provides cheaper options so that young customers can enjoy quality, affordable bread. The "day-old bread basket" offers bread and other items baked the previous day for $2, with an additional 50 percent off for students at the College of William and Mary who present their IDs.
The bakery hopes to expand its budget-friendly options for students, but Everett maintains there are still plenty of baked goods and treats within a student's price range. Everett expects to count students among the loyal customers who come in often for their favorite items.
"Hopefully there is something for everybody. … Once we know what [students] are looking for, we want to go in that angle," Everett said.
As for his personal favorite Blackbird Bakery treat, Everett had a hard time choosing just one. The croissant almonde, a pastry stuffed with marzipan and topped with almonds, is a "very French and decadent" choice. Everett recommends arriving just as a batch comes out of the oven, when the croissants are still warm. However, the chocolate truffles, fruit tarts and the Illy coffee are all considered quality choices for the deliberating customer.
"It's [all] about as good as it gets. … I would eat my way through that place if I could," Everett said.