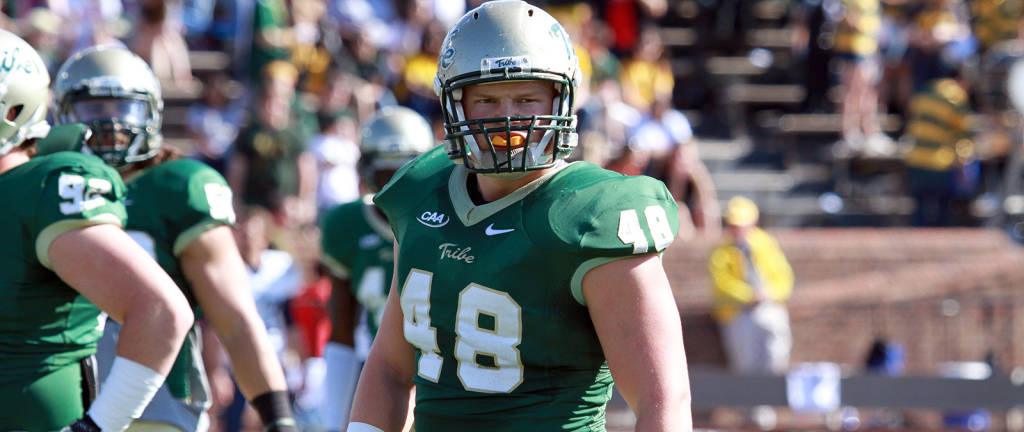 Head coach Jimmye Laycock and No. 16 William and Mary host No. 10 Towson Saturday, putting its undefeated home record on the line.
Towson (8-2, 4-2) enters after enjoying a bye week, while the Tribe (7-3, 4-2) downed then-No. 15 Delaware, 24-10 a week ago.
"We can't spend much time patting ourselves on the back after the Delaware game," Laycock told Tribe Athletics. "We have to get ready for this one."
Defensively, the College ranks first in the nation in scoring defense, allowing a meager 12.2 points per game. Against the Tigers, however, the Tribe's No. 8 rush defense is poised for a challenge: Towson tailback Terrance West is averaging 161.8 yards a game.
Prior to kickoff, the College will recognize it's 12 graduating seniors. Senior safety Jerome Couplin, a team captain, has helped the College reinvent itself following a 2-9 overall record last season.
"[The seniors] said, 'We didn't want to go out that way,'" Laycock told Tribe Athletics. "They worked hard to keep the team focused, both on the field and off the field."
Staurday's kickoff is set for 1:30 p.m. at Zable Stadium.