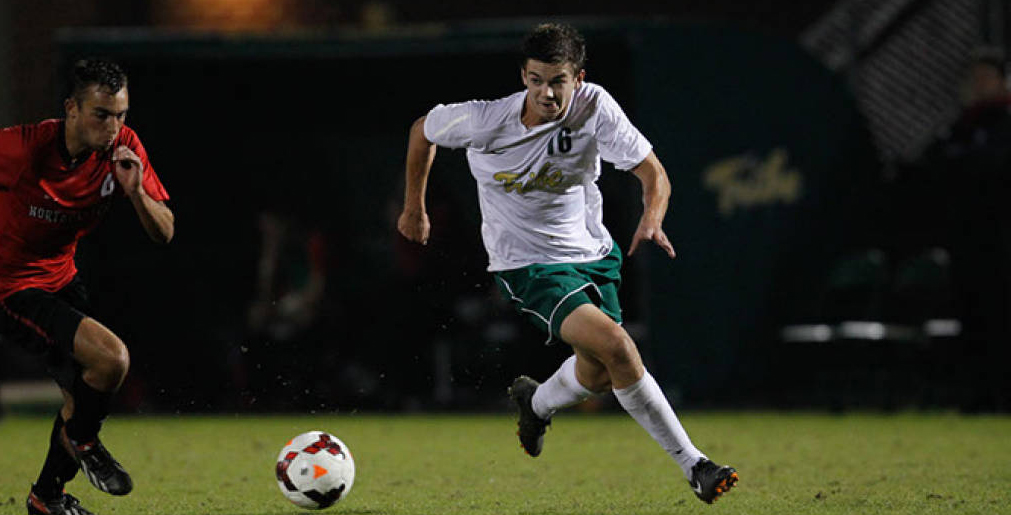 No. 21 William and Mary will host former conference rival George Mason Thursday at Martin Family Stadium for its first National Collegiate Athletic Association match in three years. The first round match pits Colonial Athletic Association runner-up, the Tribe, against Atlantic-10 champion, George Mason.
The Patriots are on a 13-game unbeaten streak stretching back to Sept. 25 against the University Maryland-Baltimore County. The Patriots enter the match as the winners of four straight games, including a tight A-10 championship victory over Saint Louis, and the team went undefeated through conference play, allowing three ties.
The Tribe poses the Patriots' hardest test to date. At no point in the season has George Mason been ranked in the national polls, while the Tribe came in to Saturday's match against Drexel ranked No. 21. The College also has the 10th best Ratings Percentage Index.
The Patriots and the Tribe have arrived at this point in the season through very similar means. Both teams achieved nine shutouts. The College features a backline stocked with veteran experience, including CAA Defensive Player of the Year Will Smith, while George Mason boasts the A-10 Tournament Most Outstanding Player. Besting All-CAA rookie goaltender Mac Phillips' goals against average of 0.95, the Patriots goaltender Steffen Kraus has averaged just 0.64 goals against.
On offense, forward Jannik Eckenrode leads the Patriots' attack. Eckenrode totaled five goals and 13 points during the season. The Tribe's top two attackers are sophomore forward Jackson Eskay with seven goals and junior forward Josh West with six goals. The College has been feast-or-famine this season, illustrated by its six-goal outburst in the CAA semifinal followed by its shutout in the final.
Both Tribe head coach Chris Norris and Patriots head coach Greg Andrulis are in their ninth years with their respective teams, and Thursday's match will mark the third time that both coaches have taken their programs to the NCAA tournament.