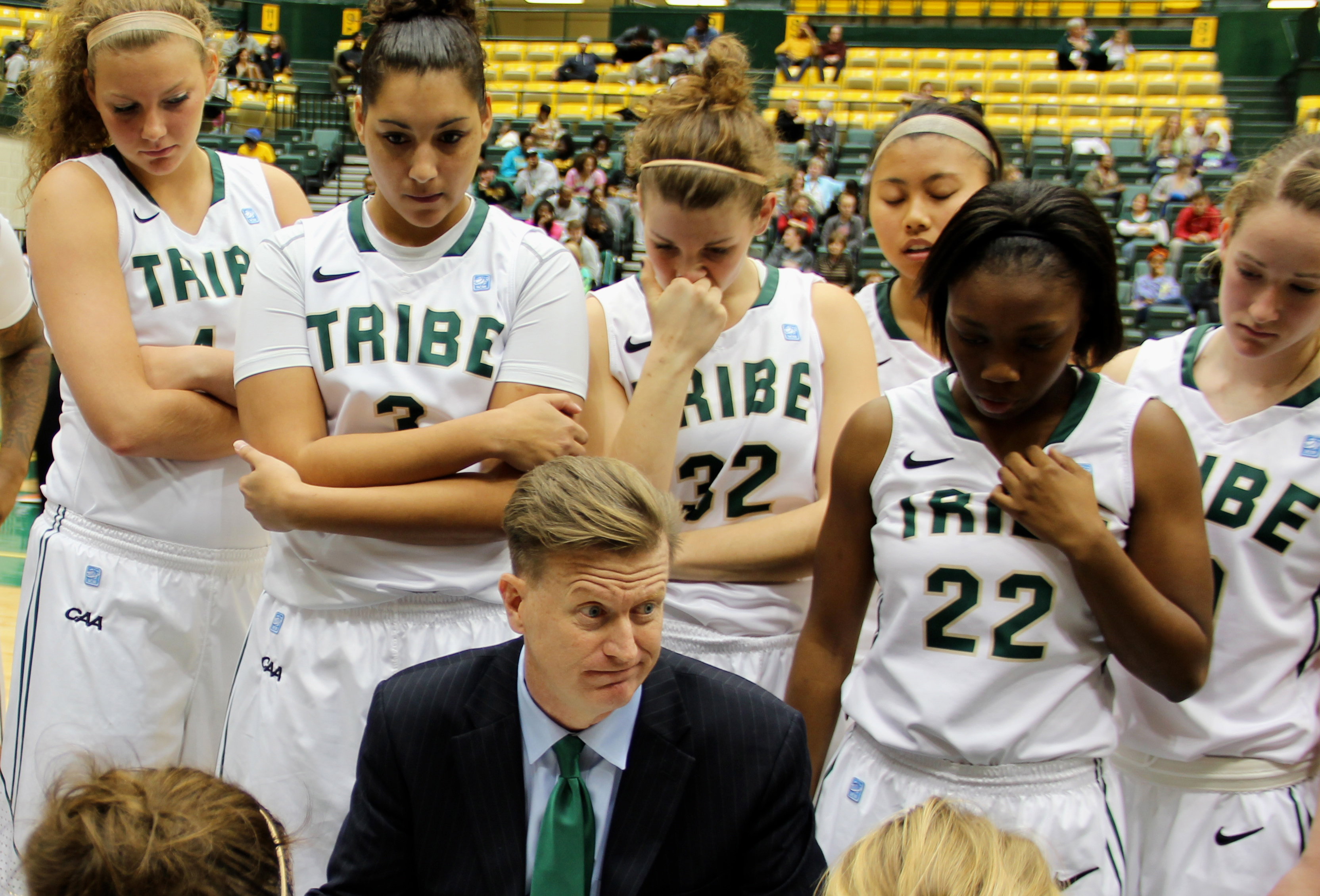 In a back-and-forth contest, William and Mary (0-3) could not find a final basket, dropping its home opener to High Point 61-60 as a last-second heave from midcourt clanged off the rim.
In the game's first minutes, the Tribe started off hot as junior guard Kyla Kerstetter and senior forward Kaitlyn Mathieu each sunk a three-point shot.
The momentum did not hold, however, as High Point found success toward the end of the half, using a 23-8 run to enter the half with a 35-28 advantage.
To head coach Ed Swanson, a several-minute stretch during which the College failed to score ultimately lost the game.
"We lost the game that first six- or seven-minute stretch there in the first half. We didn't play really good basketball," Swanson said.
The second half opened with more urgency from the Tribe, whose 9-2 run evened the score at 41 apiece with 13 minutes,18 seconds remaining.
"I challenged the kids at half time. I challenged the team. I was happy with the way they responded. They came out with great energy in the second half," Swanson said.
Swanson turned to senior Kaitlyn Mathieu as the game wound to a close. With the score tied at 59, Swanson called a timeout to draw up the go-ahead play.
Mathieu converted a layup on the ensuing possession, assisted by junior guard Anna Kestler, with 57 seconds remaining.
Like most of the game, the lead would not hold. High Point's Taylor Tremblay scored on a jumper for the go-ahead basket with just six seconds remaining.
The College only managed a shot from midcourt that bounced off the front rim.
Kerstetter led the College with 20 points. Mathieu added 14 and freshman Marlena Tremba contributed 13 points off the bench. Tremba and the four other freshmen on the team enjoyed playing time off the bench.
"[Tremba] is probably as far ahead in terms of confidence level," Swanson said. "That's the biggest thing freshman year. 'Do I belong here?' 'Can I compete here?' So, it takes some time to work through it, but in order for us to be good all five of [the freshmen] are going to have to play some significant role."
For Swanson, the key to success lies in the team's ability to start games with high energy and avoid long periods of sloppy play.
"In order for us to be successful on the court we have got to compete and play for 40 minutes. We are not good enough right now where we can afford a five-, six-, 10-minute lapse defensively, not knowing our assignments, and offensively, trusting ourselves," Swanson said. "And that comes with time. But those are the things we have to improve on — and that's trusting how we play."
The College faces Winthrop in Rock Hill, S.C. Saturday. Tip-off is set for 1 p.m.