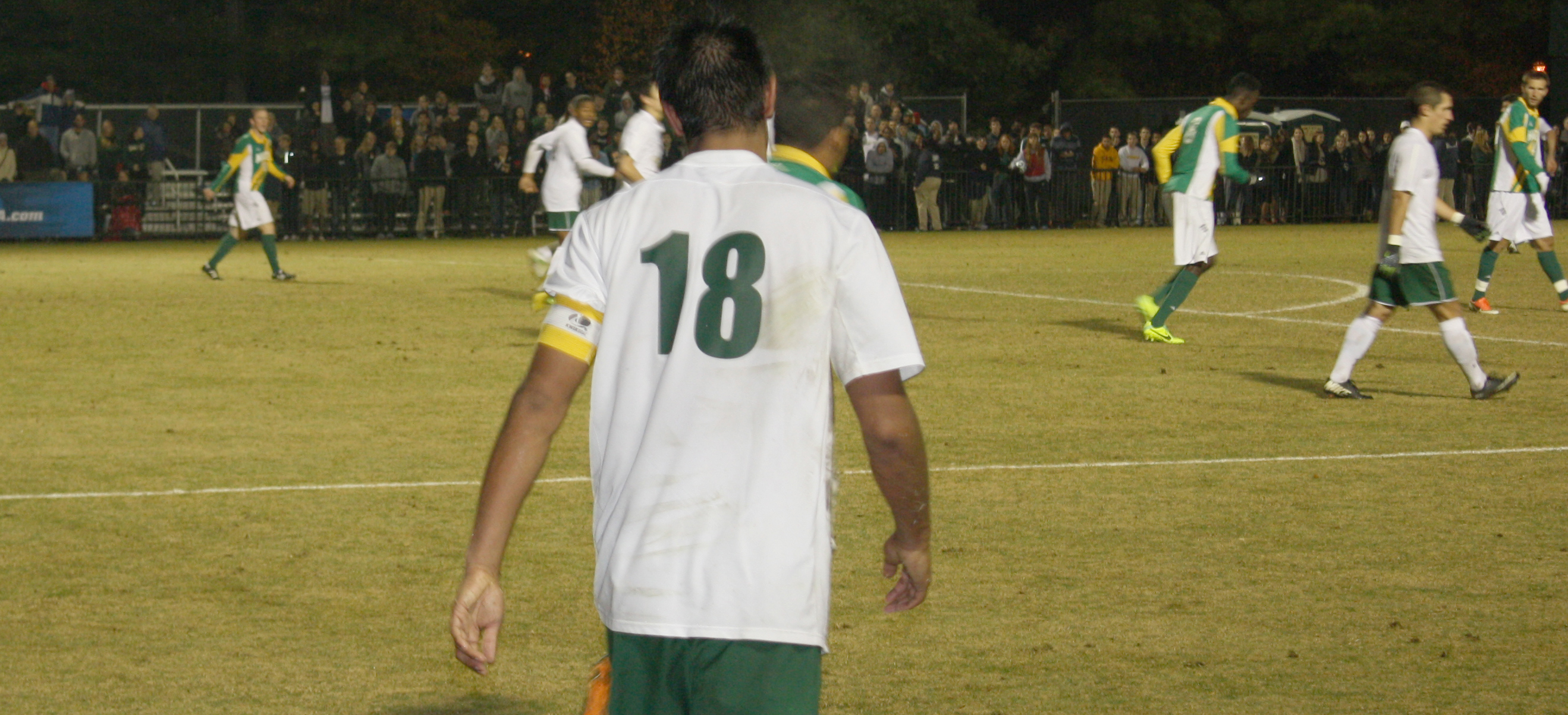 Four goals, 110 minutes and two overtimes couldn't separate George Mason and host No. 22 William and Mary.
The Patriots' Chase Miller scored in the fifth round of penalty kicks to send George Mason (12-2-6, 5-0-3 A10) into the second round of the National Collegiate Athletic Association tournament, as the College (11-5-3, 4-2-1 CAA) dejectedly walked off the field.
"I thought it was a tremendous game. Both teams — I mean, a typical NCAA tournament game — both teams putting everything on the line, giving it everything they have," head coach Chris Norris said. "Four goals scored, drama at the end with the penalty kicks. It was a heck of a game; obviously we're disappointed to come out on the short end of it but really proud of our guys."
George Mason's goalkeeper Steffen Kraus recorded a game-high eight saves, including two stops on senior defender Will Smith and junior forward Josh West in penalty kicks.
The College rallied twice from one-goal deficits to force the game to overtime. After the Patriots jumped out to a one-goal lead in the 33rd minute, senior defender Roshan Patel put a shot into the top corner of the net just two minutes later.
George Mason's Wes Sever scored the go-ahead goal in the 71st minute before sophomore Jackson Eskay launched a rocket from a twenty-yards out, beating Kraus for the team-lead in goals (8) and the game's final equalizer.
Both Tribe goals came unassisted, as the College amassed 24 shots to the Patriots' nine. The College also led with seven corner kicks, forcing Steffen into several tough saves.
"Defensively, we've been good all year. It's not often that we give up two goals in a game, but credit William and Mary," Patriots head coach Greg Andrulis said. "Two great finishes, they kept us on our heels."
After two scoreless overtimes, the game entered into penalty kicks. Norris, whose squad hadn't faced a penalty-kick situation all season, was confident in the team's preparation.
"Ever since we knew we'd be playing in the CAA tournament, we've been preparing for the possibilities of penalties," Norris said. "It's impossible to replicate exactly what you're going to see and the emotions you're going to feel and everything."
Norris inserted the taller junior goalkeeper Bennett Jones into the game, replacing redshirt freshman Mac Phillips. Phillips tallied two saves in 110 minutes of action, allowing two goals.
"[Jones] is bigger, he has a little more range, and technically we felt in that situation it favored him over the remainder of our goalkeeping corp," Norris said.
Jones managed a save in the fourth round but couldn't prevent the Patriots from converting four of its five penalties.
"We hate to lose, but we played our hearts out. Sometimes thing don't go your way," Patel said.
While the College's season comes to a close, George Mason travels to New Mexico for the second round of the College Cup.
"As a senior, you'd like to say there's a tomorrow, but there is not a tomorrow for us seniors," Patel said. "I'd like to say we left everything on the field."