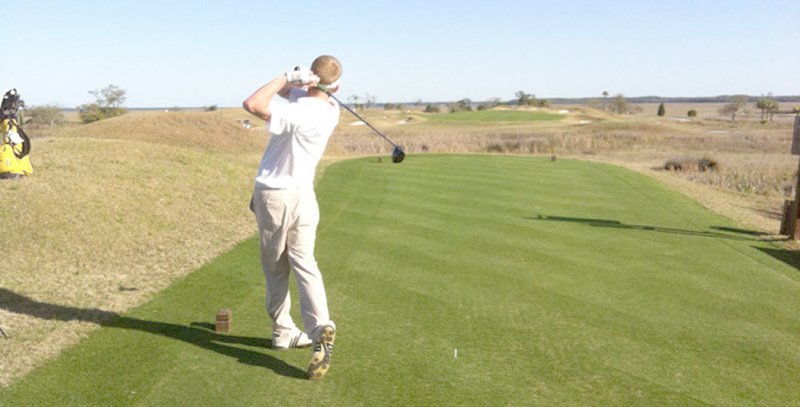 With the Colonial Athletic Association Championships not until April, the men's and women's golf programs filled the fall season with invitationals and intercollegiate tournaments.
The women's program recorded the best finish in the second and third round of the Bucknell Invitational Sept. 7 and 8. Sophomore Tina Chang and junior Kellie Edelblut led the way for William and Mary, each tied for 5th overall at the finish.
Chang and junior Kelly Okun helped the College to a 3rd place finish in the William and Mary Invitational Sept. 17. The College ended 7th at the Nittany Lion Invitational before closing out the fall season at the Lady Pirate Intercollegiate, where the Tribe finished 13th.
The men's program placed third at the Joe Agee Invitational Oct. 1, the best finish of the fall season. The College began with a 6th place end to the Marshall Invitational and followed the Joe Agee Invitational with an 8th place finish at the Georgetown Invitational.
The final tournament of the fall, the Bridgestone Golf Intercollegiate, proved the worst showing for the College, who ended the competition 12th overall.
Junior Alex Hicks highlighted the fall campaign by winning the Joe Agee Invitational and shooting a five-under 67 in the final round to win with a tournament record fourteen under-par 199. On top of his first career tournament win, Hicks also shot the third-ever hole-in-one in program history.
The women resume play in mid-March at the Kiawah Island Intercollegiate while the men start in mid-February at the Wexford Plantation Intercollegiate.