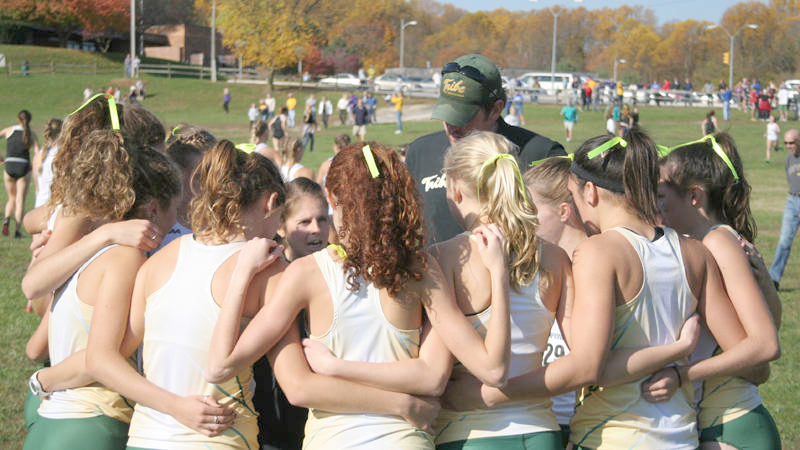 Colonial Athletic Association Championships: 1st
NCAA Southeast Regional Cross Country Championships: 2nd
NCAA Championships: 12th
If it wasn't sophomore Emily Stites, it was senior Elaina Balouris pacing No. 18 William and Mary.
After cruising through the Colonial Athletic Association Championships, Stites won the National Collegiate Athletic Association Southeast Regional Cross Country Championship to help the College earn its 2nd place finish.
Stite's finish of 19 minutes and 57 seconds beat the second-place runner by more than 10 seconds and broke a course record previously set by NCAA Champion and Olympian Sheila Reid.
"When I finished the race, I thought 'Did that really just happen?' I had no intention going into the race of breaking a record or anything," Stites said after winning the NCAA Southeast Regional meet. "It was just a 'go from point A to point B as fast as you can' kind of thing. When I found out afterwards … that I had broken the record … I was just like, 'Oh, that's just a cherry on top.' It's a nice surprise when you hear that."
After the gun started the NCAA Championships, it was Balouris who took the lead. Balouris finished the 6,000 meter course in 20:22, the 11th- fastest time in the country. As a team, the Tribe finished 12th, beating six higher-ranked programs.
Stites, stuck in the pack, ran 20:50 to finish 46th overall. Four other College runners finished in the top-170, and all of the Tribe's competitors finished in the top-230 of the nation.
The College will travel to Boulder, Co. Feb. 15 for the United States of America Track and Field Cross Country Championships.