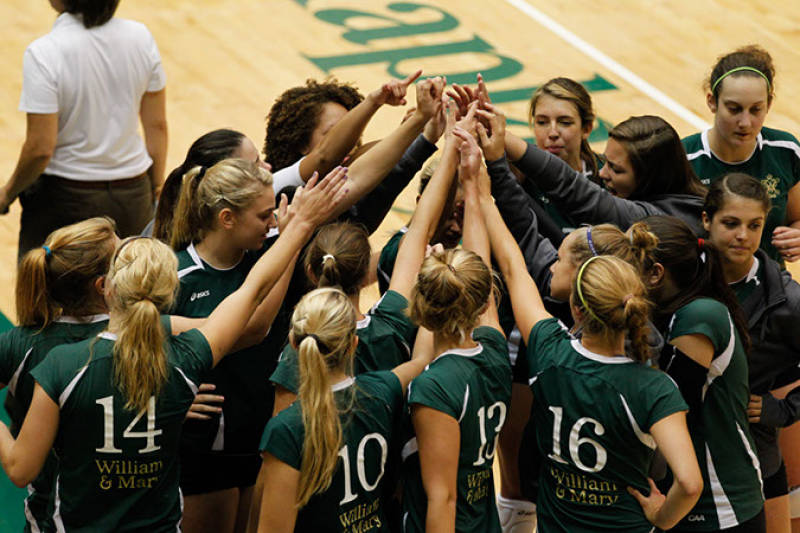 Season record: 11-21, 6-8 CAA
The final eight games were a microcosm of the season. Four consecutive wins, which threw William and Mary into contention for the conference tournament, preceded four consecutive losses.
The University of North Carolina-Wilmington's 3-1 win in the Colonial Athletic Association's quarterfinal match ended the College's campaign Nov. 22.
The Tribe struggled on the road and at neutral sites, posting 2-10 and 2-6 records, respectively. At home, however, the College made a winning record at 7-5. As a team, the Tribe tallied a .161 attack percentage alongside a .922 serve percentage.
Sophomore middle blocker Carolyn Albright led the team with 1.06 blocks per set. Sophomore Dessi Koleva, the CAA Rookie of the Year last season, led the College with 375.5 points and 335 kills. Defensively, senior Paulette Grand Pre posted a team-high 3.73 digs per set.
Falling short of the conference title, the College will look to play at a more consistent level next season.