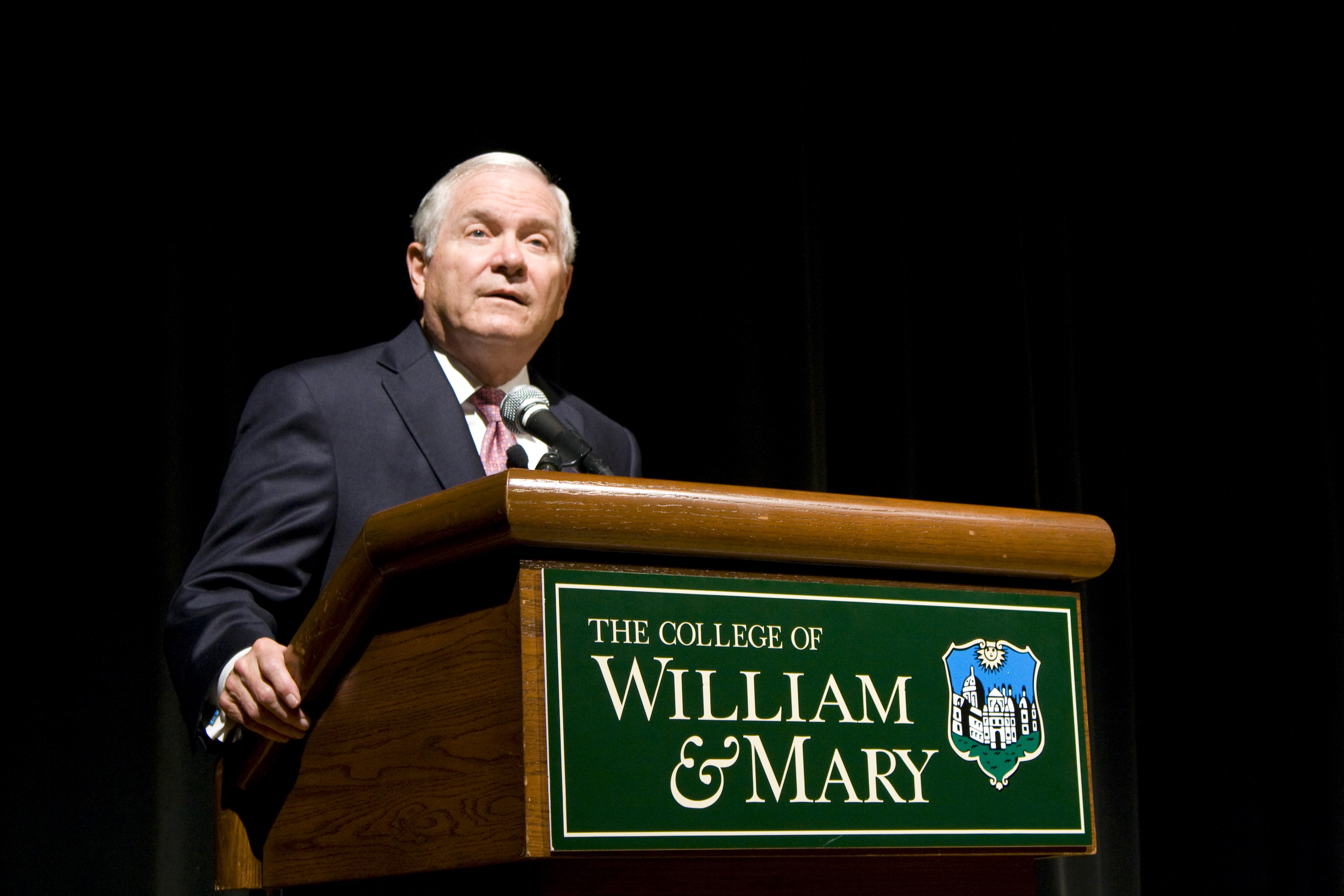 College of William and Mary Chancellor and former U.S. Secretary of Defense Robert Gates '65 made headlines this week for his comments on President Barack Obama's leadership in his new memoir "Duty: Memoirs of a Secretary at War."
Throughout the book, Gates argues that the president lost faith in his own strategy with regard to Afghanistan. In a segment of the memoir that appeared in the New York Times, Gates reflects on a 2011 meeting, claiming that Obama became openly frustrated with proposed plans in Afghanistan.
"As I sat there, I thought: The president doesn't trust his commander, can't stand [Afghan president Hamid] Karazi, doesn't believe in his own strategy and doesn't consider the war to be his," Gates writes in the excerpt. "For him, it's all about getting out."
Describing the Obama White House as the most controlling he had seen since Richard Nixon's, Gates writes in an excerpt of the book recently published in the Wall Street Journal that he took issue with the Obama administration. According to Gates, the administration's beliefs about improving the situation in Afghanistan were merely "wishful thinking." Gates also felt the administration failed to give credit where credit was due.
"The controlling nature of the Obama White House, and its determination to take credit for every good thing that happened while giving none to the career folks in the trenches, who had actually done the work, offended Secretary [of State Hilary] Clinton as much as it did me," Gates writes in the excerpt.
In addition to dealing with the Obama administration, Gates cites the bureaucracy within the Pentagon, self-interest in Congress, and general dysfunction in Washington, D.C. as major sources of frustration as he tried to remain publicly nonpartisan. Gates mentioned these issues in his visit to the College in October, when he said he viewed the situation in Washington, D.C. as the biggest problem facing the United States today.
In a Washington Post article on Gates' book, journalist Bob Woodward writes that Gates' and Obama's differing perspectives created an irreparable rift in their relationship. Obama was the last president under whom Gates served.
"It is rare for a former Cabinet member, let alone a defense secretary occupying a central position in the chain of command, to publish such an antagonistic portrait of a sitting president," the article reads.
National Security Council spokeswoman Caitlin Hayden released a statement in response to Gates' comments Tuesday night, mentioning Obama's appreciation for Gates' service.
"As has always been the case, the President welcomes differences of view among his national security team, which broaden his options and enhance our policies," the statement reads. "The President wishes Secretary Gates well as he recovers from his recent injury and discusses his book."
According to the Washington Post, Gates fractured his first vertebra last week. Gates has served as the College's chancellor since 2011.