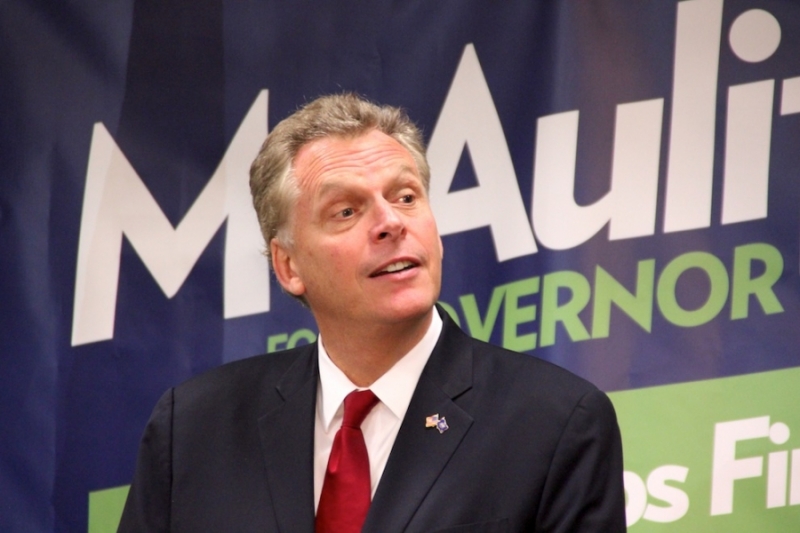 Virginia's newly elected governor, Terry McAuliffe, will receive an honorary degree and speak at the College of William and Mary's Charter Day ceremony.
The College's Charter Day ceremony will celebrate the 321st anniversary of the College's royal charter from England's King William II and Queen Mary II in 1693.
According to College President Taylor Reveley, the College has conferred honorary degrees to newly elected Virginia governors for the past century. This tradition allows the College to bestow a degree upon the new governor within a month of their inauguration.
"William and Mary is delighted that our newly elected governor will speak at Charter Day and receive an honorary degree," Reveley said in a press release.
The honorary degree will be the first degree McAuliffe will receive as governor.
Although McAuliffe received his undergraduate degree from Catholic University of America in 1979, he has also spent time at the College, serving as a visiting fellow during his time at Harvard University's John F. Kennedy School of Government.
In addition to McAuliffe, Chancellor professor emeritus David Lutzer will also receive an honorary degree.
Lutzer began his time as a professor at the College in 1987, when he began his career in the mathematics department. He also served as Dean of the faculty of Arts and Sciences. In 1993, Lutzer stepped into the role of acting provost of the College, and in 2001 he was named Chancellor professor. Although he retired in 2010 after serving as chair of the mathematic department for three years, Lutzer continues to teach a class at the College
"[Lutzer is] a Chancellor Professor whose teaching and scholarly excellence have inspired students and colleagues at the university for a generation and who has also served William and Mary as a dean and acting Provost," Reveley said.
This year's Charter Day ceremony will take place Friday, Feb. 6 at 4 p.m. in William and Mary Hall.