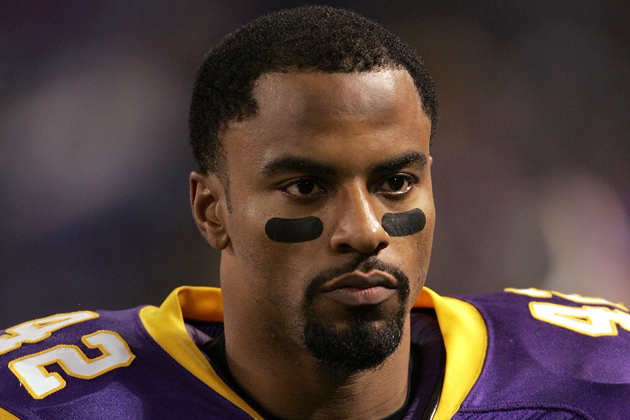 Former College of William and Mary football player and former National Football League defensive back Darren Sharper '96 was arrested on suspicion of rape by the Los Angeles Police Department Friday night.
Soon after the arrest, he was released on $200,000 bail.
The LAPD is investigating the former Tribe defensive back in relation to two possible sexual assaults that occurred in October and early January, both in west Los Angeles. The New Orleans Police Department also recently released a statement saying they are investigating another claim of sexual assault against Sharper, filed Sept. 24.
While playing at the College under head coach Jimmie Laycock, Sharper received All-American honors twice and was also named first team All-Yankee Conference defensive player of the year.
Sharper finished his college career with a school record of 24 career interceptions, an I-AA record 468 career interception return yards and a school record for 1,037 career punt return yards.
Senior Assistant Athletics Director of Public Affairs Pete Clawson worked with Tribe Athletics during Sharper's last two years at the College.
"As far as I'm aware, he was never in any trouble — he wasn't the kind of person we thought … about  for causing any trouble," Clawson said. "He was a great player and a good citizen while he was on campus."
After graduation, Sharper played 14 seasons in the NFL with Green Bay, Minnesota and New Orleans. While playing in the NFL, Sharper played in two Super Bowls. He was also chosen All-Pro six times and selected for the Pro-Bowl five times. He retired after the 2010 season.
Since his retirement from playing football, Sharper has been working as a commentator for the NFL network.
Until his Feb. 14 court date, Sharper is suspended from the NFL network without pay.