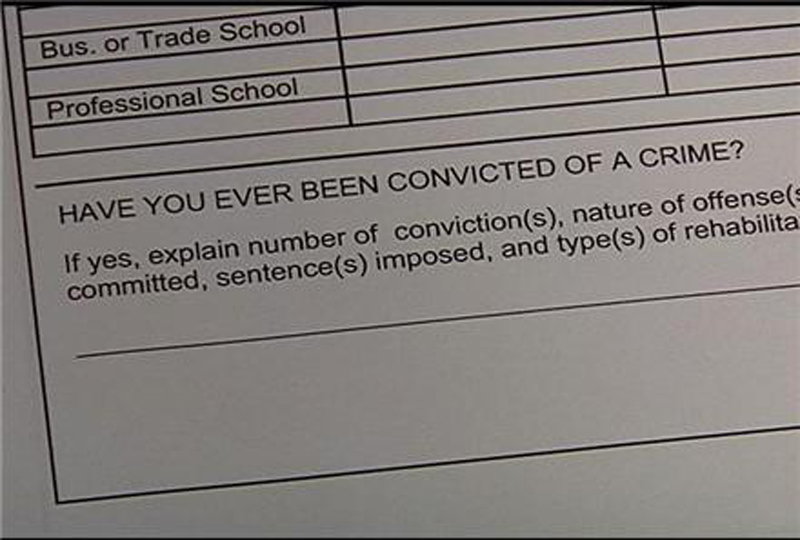 If two Virginia state legislators have their way, employers will no longer have a box on their applications asking whether an applicant has a criminal history. Sen. Donald McEachin, D-9, and Delegate Robert Krupicka, D-45, held a press conference Thursday promoting their proposed bill to "Ban the Box" in the commonwealth.
The bill would neither prohibit state agencies from asking if an applicant has a criminal history, nor would it prohibit background checks. Instead, the bill would prevent agencies of the commonwealth from inquiring about an applicant's criminal history on his or her application.
"[The aim of the bill is to] create that opportunity for folks who want to get jobs and take care of their families instead of keeping them down and keeping them in a perpetual cycle of incarceration and unemployment," McEachin said in the press conference.
Krupicka agreed.
"This is also an important liability issue for Virginia," Krupicka said. "The Equal Employment Opportunity Commission has started to take actions against employers that fail to hire somebody solely due to a criminal background. Virginia can avoid this legal liability by ensuring we give prospective employees of the state a fair chance at a job interview by eliminating the criminal background box on employment applications. "
McEachin and Krupicka garnered support at their press conference from Richmond City Councilwoman Michelle Mosby, who discussed the success of similar legislation in the state's capital city. Gail Arnall, executive director of Offender Aid and Restoration, offered her support as well, citing economic factors.
"Businesses are missing out on qualified applicants because they are making assumptions about them before interviewing them," Arnall said. "Employers have the right to know someone's criminal background, but at least give them a chance at an interview."
Multiple other advocacy groups, including the American Civil Liberties Union and Advocare, Inc., were on stage supporting the legislation.
Daphne Essex, an armed forces veteran, also discussed her personal experience seeking employment after being released for a non-violent crime that she later discovered was the result of untreated Post-Traumatic Stress Disorder.
"What made the situation even more frustrating was that I knew I had skills to offer," Essex said. "I helped install the 911 system in Baghdad. … I have received accolades from both the Department of Defense and the State Department. My skills and experience should not be ignored because of one mistake."