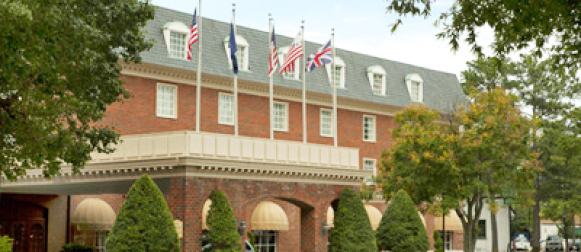 The College of William and Mary's Residence Life office announced a number of changes for on-campus housing next year. These changes continue reshuffling practices that started last year after the College purchased the Hospitality House, now called One Tribe Place.
"We think the changes we are making will make living on campus more attractive," Director of ResLife Deb Boykin said. "We hope that students will continue to see living on campus as something that they enjoy and [consider] beneficial to their education."
The ResLife changes include the closing of Chandler Hall for the 2014-15 academic year. The hall was scheduled to be closed this year, 2013-14, but was reopened after unforeseen complications with One Tribe Place renovations.
The Chandler renovations will include efforts to improve its facilities and freshen its appearance by adding central air-conditioning as well as new bathrooms, windows, doors and ceilings. Substance-free housing, currently on the third floor of Chandler, will move to the first floor of Landrum Hall.
Komal Parhar '15, a resident assistant in Chandler, said that she feels the renovationsare necessary.
"I like living here, but it definitely does need to be renovated — it is an old building," Parhar said.
The addition of One Tribe Place and the new fraternity complex allowed the College to discard the wait list for students wishing to live on campus in last year's registration process. With this, room designations in the Ludwell apartments and the Bryan Complex changed to accommodate the additional beds and limit the number of vacancies on campus. In the fall, Boykin said there were about 200 vacancies. Basement rooms in Bryan Hall, Camm Hall, Madison Hall and Stith Hall will become singles and Ludwell triple apartments will become doubles. This will provide 30 additional single rooms and 58 more double apartments for next year.
Hunt Hall, changed to upperclassman housing last year, will move back to freshman housing for the 2014-15 academic year.
In terms of other future efforts, Boykin said more long-term renovation projects are in the works. She said improvements in residence buildings require a lengthy renovation process that cannot be achieved in the summer alone.