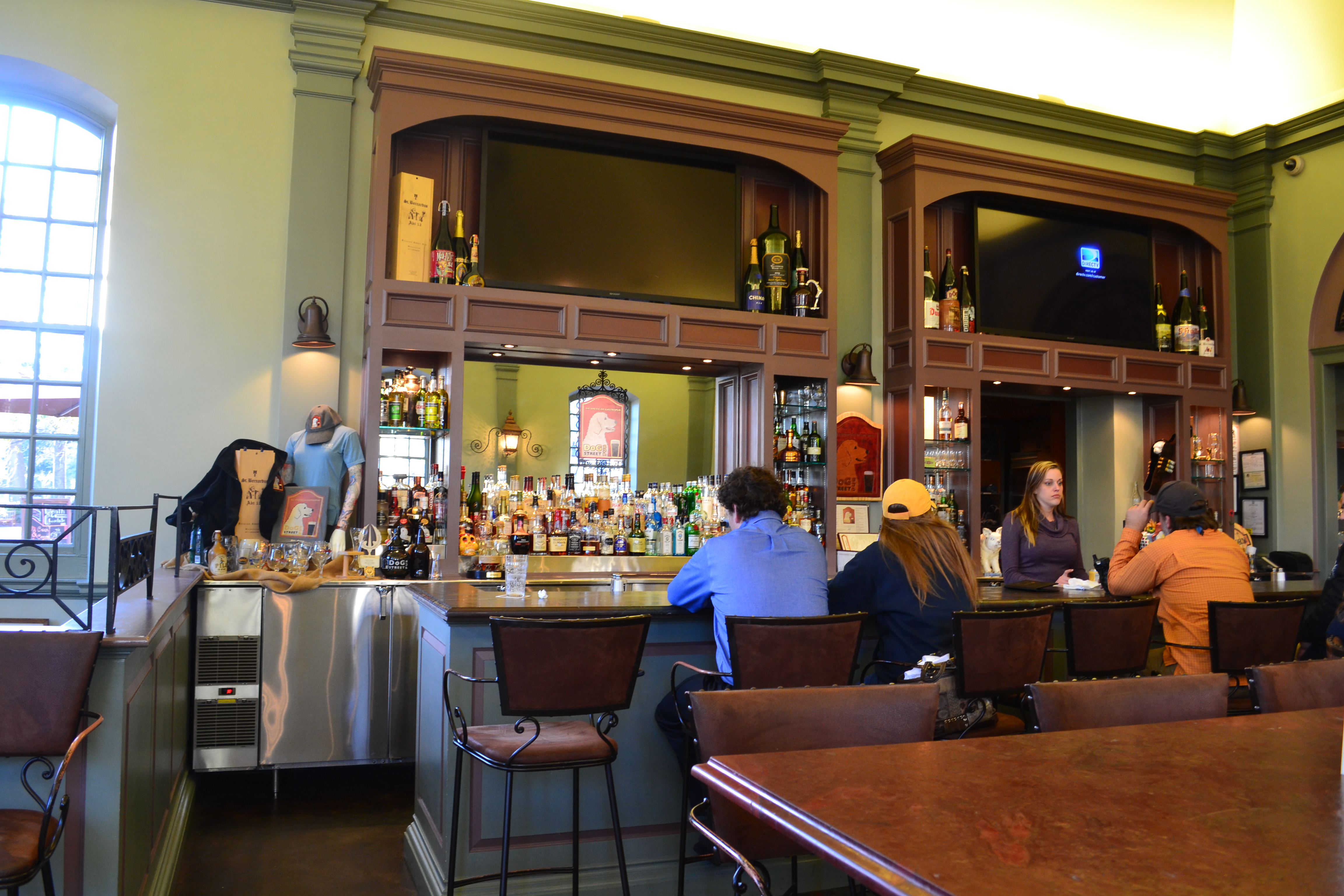 DoG Street Pub is a relatively new establishment, but it fits right in on the historic Duke of Gloucester Street. The gastropub opened its doors in June 2012, bringing a new flavor to an area that previously lacked variety. The setting is casual, but the 80-year-old converted bank that houses the restaurant adds a lot of charm.
The gastropub concept originated in England, combining high-end beer and quality food. The DoG Street Pub menu is an American take on traditional English cuisine, with choices like bangers and mash and shepherd's pie. I advise less adventurous diners to go for the DoG Street burger or the trecce pasta.
"Small plates" are a nice menu feature for those who want a less expensive and low-calorie option, since the entrees can be huge. If you save room, the desserts should not be overlooked. Kentucky tiramisu and sticky toffee pudding are standouts on the menu, along with more traditional items like classic cheesecake. Those preferring to cozy up to the bar can still experience the great cuisine because the DoG Street Pub has a more "snacky" late night menu.
The extensive drink menu could get overwhelming if it weren't for the entertaining blurbs that accompany each listing. Even Sprite gets its own description: "clear body; fresh, tart on the nose with a sweet, dry mouth feel." Overall, DoG Street Pub's warm atmosphere and quirky menu make it a clear winner for Best New Place.