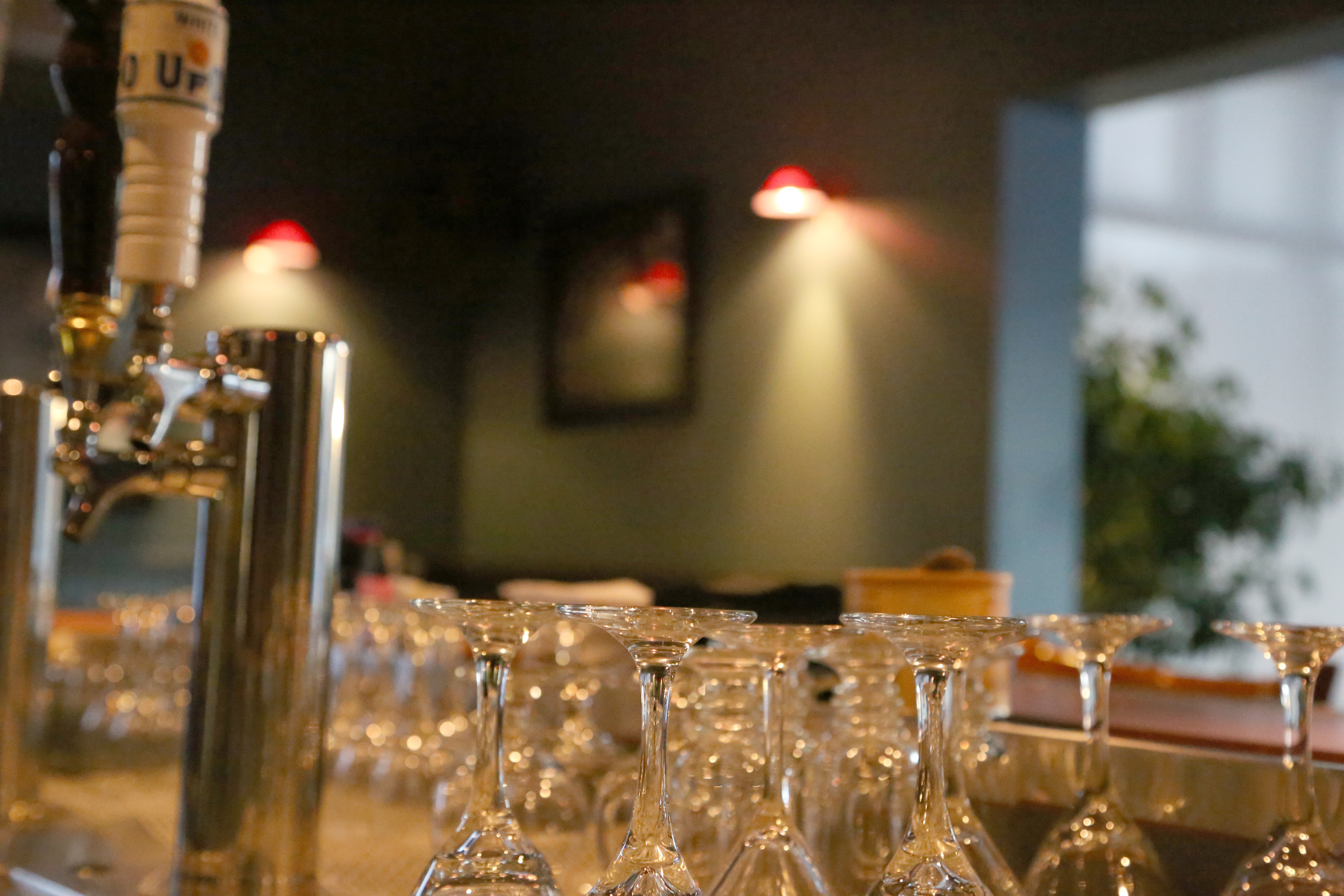 Quotes from George Bernard Shaw and Eric Hoffer decorate the wall as diners pass into the main room of Food for Thought.
Food for Thought, a restaurant tucked in between the pancake houses and Ripley's Believe it or Not on Richmond Road, offers a rare blend of delicious but unique foods and deep intellectual thought by decorating the place with quotes and discussion cards on tables.
The restaurant serves a range of food, varied enough to satisfy your mom's new gluten-free diet, your dad's love of meat and potatoes and your younger brother's general lack of refined taste.
The menu, organized like a book, leads you from the prologue through the first chapter all the way to a happy ending and some endnotes. Choosing the main entree becomes an adventure; should you stop with grandma's meatloaf in chapter one or hold off for a Shrimp Po'Boy in chapter five?
A twist on the traditional model of a restaurant, Food for Thought mixes a delicious and wide range of food options with a thought-provoking experience, eliminating awkward silences during meals. The diverse menu, combined with reasonable prices makes Food for Thought a great place to take the family.