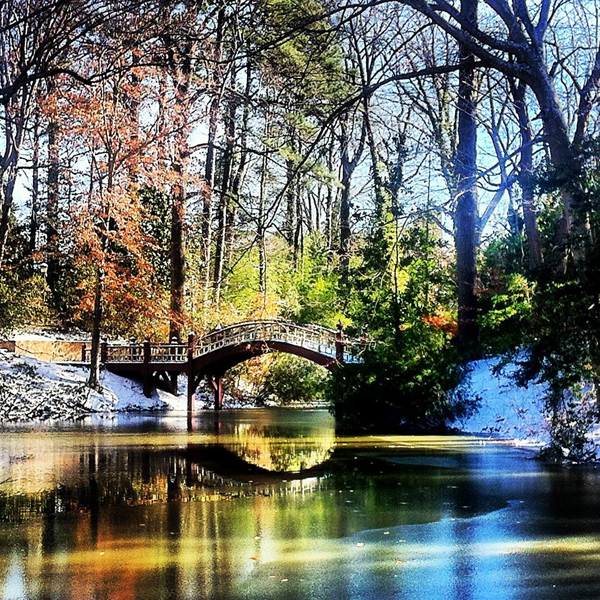 The College of William and Mary's administrative team began working in anticipation of Tuesday's snowfall before the snow even touched the ground.
Although the snow did not begin to fall until Tuesday evening, Vice President of Administration Anna Martin had been communicating with Provost Michael Halleran, the Emergency Management Team and the office of Residence Life to determine the best course of action for responding to the storm. With the few inches of snow in Williamsburg, this group worked together to ensure that students and staff would be as safe as possible.
"Everything we had was out there," Director of Operations and Maintenance Bob Avalle said.
The Facilities Management team has a standard procedure for storms: They begin treating the residence halls and paths to and around the dining halls first, followed by academic and administrative buildings and parking lots. This week, the team preemptively lined the campus with magnesium chloride, an ice-melting substance that is better for brick, concrete, vegetation and people than regular rock salt. Their four spreaders began distributing ice-melt before the snow started to fall. Facilities Management's 27-person crew is still at work.
"We try very hard to monitor the storm so we don't use any more chemical than necessary," Associate Director of the Department of Facilities Management John McFarlane said.
Tuesday's snowfall prompted Halleran to cancel all academic affairs Tuesday evening until noon Wednesday. After some deliberation, the administrative team decided that Facilities Management had made the campus safe for commuting faculty members and students to get around campus.
"There's a balance — if most people can get here, [we] want to have class," Martin said. "Not holding class is the last thing we want."
Martin said anticipating the weather is the most difficult part of preparing the College for a storm. Although Tuesday's snowfall was relatively minor, she said the campus has been faced with more pressing weather conditions. One salient case was Hurricane Isabel, which hit Williamsburg in 2003. During the storm, the College lost power for 10 days, and campus was evacuated. Even though Hurricane Isabel was much more harrowing than this snowfall, Martin said she believes that being well prepared for anything is crucial.
"We always err on the side of caution," Martin said. "You can't predict the weather."
Grace Nowaldy '17, a Williamsburg native, did not predict this kind of weather and said she was surprised with the amount of snow the area received.
"Some years, we never had any snow days," Nowaldy said. "We never have this much, and it never stays this long."