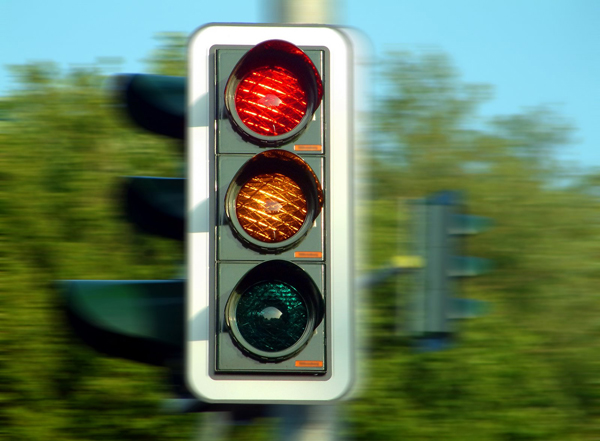 Matters of free speech are not always black and white — this year, at the College of William and Mary, they were green. The Foundation for Individual Rights in Education gave the College a "green light" in its annual assessment of university policies regarding speech regulation.
In order to receive a green light — the highest possible rating — a school must have no written policies which threaten free speech. This year, only 3.7 percent of the schools reviewed received a green light.
Out of 427 reviewed schools, 58.6 percent received a red light, meaning their speech codes contained at least one clear restriction of free speech or access to the school's speech policies. 35.6 percent received a yellow light, which means their codes had policies "that could be interpreted to suppress protected speech" or that "clearly … restrict only narrow categories of speech." The remaining 2.1 percent of schools were not rated.
Chief Compliance Officer Kiersten Boyce expressed surprise that so few schools received green light ratings.
"We and many other institutions do pay quite a bit of attention to this study and issues that may be raised by FIRE, which … makes me find it surprising that so many institutions have not made much progress in getting out of the red zone," Boyce said.
The problem, for many schools, seems to be striking a balance between preserving free speech and protecting students' wellbeing. Many speech codes were criticized by FIRE for restricting free speech in an attempt to curtail harassment.
FIRE's definition of harassment is "behavior so serious that it would interfere with a reasonable person's ability to receive his or her education." Meanwhile, many schools defined it in much broader terms, thus earning themselves a red light. The University of Connecticut, for example, defines harassment as "actions that intimidate, humiliate, or demean persons or groups, or that undermine their security or self-esteem."
It can be difficult to draw the distinction between free speech and harassment, but for Health Promotion Specialist Eric Garrison M.A.D. '94, it can be as simple as determining whether the statement is true.
"The truth can be harmful or hurting, but that's not a violation of first amendment speech," Garrison said. "If there's truth behind it, even if it hurts the other person, that doesn't violate free speech. It's where we go beyond that and where there's no truth to back it up."
The College first received a green light ranking in 2009, and it has maintained it ever since. In 2011 and 2012, FIRE released lists of the seven best colleges for free speech; the College appeared on both lists. This year, the only other Virginia schools to receive green lights were James Madison University and the University of Virginia.
For Jenna Milstein '16, one of the best things the College does to preserve free speech is bringing a wide range of speakers to campus.
"I think the College itself does a really good job of promoting free speech and having forums with people to discuss different issues," Milstein said.
However, while the College ensures that students are free to exercise their First Amendment rights, it may not always be right or moral to do so. Garrison warns that words can be harmful and should be used with care.
"I can fire a gun into the air … [That] doesn't mean it's not going to hit somebody down the way. Was it intended? No. Did it cause harm? Absolutely. So, words are like bullets," Garrison said.