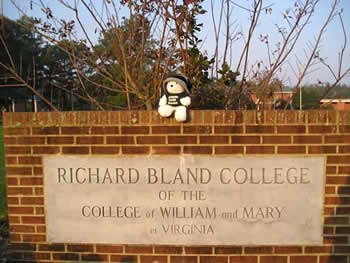 The Board of Visitors' Richard Bland College Committee received several updates and presentations during their meeting Wednesday afternoon.
Committee chair John Littel discussed the visit he made to RBC with the committee's Vice President Ann Baise the week prior. During the visit, Littel and Baise met with the president of RBC, students and faculty. Baise explained that they held an open forum and listened to students.
"I said to the students, 'I can't fix your grades, and I can't get you parking … but we can at least listen.' [I said] that we would take into consideration everything that was said, not necessarily would we make changes, but at least we know, we can hear," Baise said. "The students that came really seemed to have a lot of excitement."
Littel commented that many of the concerns raised by faculty at RBC were similar to the concerns raised by faculty at the College of William and Mary. Shared governance, which gives students and faculty input into the decision-making process at RBC, was among the discussed topics during the visit. It was clear the system still has problems to work out, but that the members are enthusiastic.
The committee heard two presentations during the course of the meeting. The first by two representatives, one from RRMM Architects and the other from Vanasse Hangen Brustlin, who presented the campus master plan review. The representatives offered a diagram of the proposed plan, which they said is focused on creating a community and pedestrian campus.
President of RBC Debbie Sydow described her satisfaction with the work done on the master plan by RRMM and VHB.
"They've done such an amazing job listening to our needs and looking at the rest of our campus architecture and keeping the integrity in mind," Sydow said.
Chief Information Officer for RBC Chandragupta Gudena described the school's leapfrogging technologies. He explained the school's goals for using technology to improve education, communication and sustainability. Gudena's presentation was augmented with a real-time demonstration of the main street virtual learning software and Google glass.
Vice President of Enrollment Service Jenifer Blair presented an enrollment update to the committee. Blair explained that the goal for enrollment is currently 2,000 students, according to RBC-19. She summarized several trends in enrollment and student statistics, including an increasing number of applications, a decreasing admission rate, an increase of students coming in with above a 3.0 GPA and a decrease in the number of students receiving academic suspensions.
"We are now being true to our admission standards, increasing quality, paying attention to curriculum, grades, requiring test scores. And now we feel poised to move forward and prove our FTE. But, the past few years had some ups and downs, and now we are very committed to having some consistency in terms of the type of student we are trying to enroll at the college," Blair said.