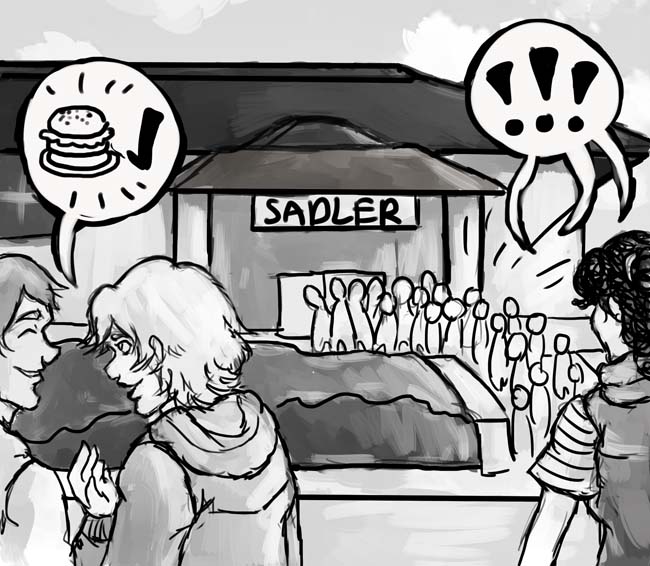 Concluding a 20-year relationship with Aramark, the College of William and Mary will award a five-year dining services contract to Sodexo, Inc. The College had previously conducted a three-year review of dining services and produced a Request for Proposal, which a staff-and-student-run committee used to select a new company. After Aramark's mixed performance, we applaud the College for finding an opportunity to improve and for taking it. That said, we know relatively little about Sodexo; it will need to accommodate students' diverse needs and appetites with better quality and variety of food and maintain a strong connection to the student body through effective feedback mechanisms.
While the switch from Aramark to Sodexo is likely to shake up dining services, we are relieved that the dining employees we know and love will remain at the College. Without their tireless, exhaustive hard work, College students would not have such consistent quality service. They are friendly and goodhearted and make us all feel welcome, especially when many of us are at the height of our stress and anxiety.
When Sodexo's contract begins, it must prioritize quality and variety of food. It must improve options for vegans, vegetarians, students with Celiac disease and other students with dietary restrictions — these options are currently very limited, especially in the Sadler Center. At a college where students living on campus are required to purchase meal plans, it is critical that all of those students are able to find food that meets their dietary needs. Additionally, students would appreciate any efforts to provide healthier dining options, as on-campus students will not be able to maintain healthy dietary habits if the College doesn't provide enough healthy options.
What Aramark did well was allow students to submit comments about dining services through text messages. Sodexo may improve on this by responding more quickly to student concerns. It could develop a more effective messaging apparatus, and it could investigate new ways of gauging student preferences about food.
Perhaps it could start by purchasing real orange juice, and never again making Reese's Puffs cereal bars.