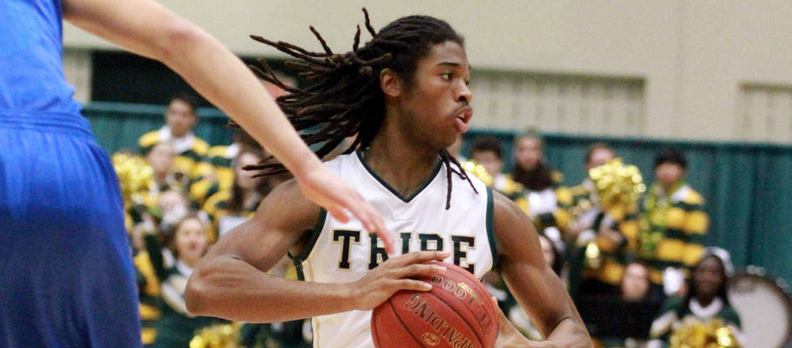 Shades of 48 is a William and Mary sports blog started by current Flat Hat Online editor and former Sports editor Jared Foretek along with former Sports editor and Editor-in-chief Mike Barnes '13. In conjunction with Shades of 48, The Flat Hat will be republishing the blog's work here.
We're a little bit late on this, but Marcus Thornton turned 21 yesterday. Look, we don't have some kind of list of W&M athlete birthdays, so don't complain if we miss them. But my friend Dave, who definitely thinks he's cool because he's Facebook friends with Thornton, mentioned the occasion. W&M is rolling after three straight road conference wins, and Thornton just keeps topping himself, his latest a 25 point (8-13 shooting), 5 assist, 5 steal effort in the Tribe's 82-70 win at Northeastern.
Every aspect of his game was on display. The threes were falling, he hit a couple of crazy shots around the rim, and he connected with Kyle Gaillard a few times for the Tribe's version of the Clippers' "Lob City" act.
So to celebrate the big 21, we put together a personal Thornton highlight reel from the Northeastern game, showing off just some of the awesome things he did Saturday. Happy birthday, Marcus! Enjoy the whole legal drinking thing and please, never change the way you play.