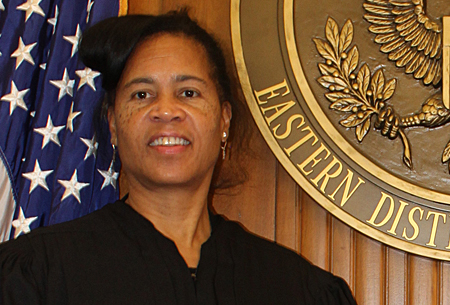 For Federal Judge Arenda L. Wright Allen of the Norfolk Division of the Federal District Court in Eastern Virginia, the question was simple: Do Virginia's bans on same-sex marriage violate Virginians' rights to equal protection of the law? Her answer, resoundingly, was yes.
Feb. 13, Allen handed down a decision that invalidated not only the two same-sex marriage bans in question, but also any bans on same-sex marriage within Virginia's borders.
Arguing that the Constitution was "designed to evolve and adapt to the progress of our citizenry," Allen ruled that same-sex couples are just as entitled to marry whom they wish as opposite-sex couples are. Thus, any ban on same-sex marriage must be struck down.
"We the People have become a broader, more diverse family than once imagined," Allen wrote.
Some student organizations at the College of William and Mary are supportive of the decision. Young Democrats President Zach Woodward '14 said he is encouraged by the implications it has for same-sex couples. Woodward praised Allen's wording of her opinion and said students can play a role in court battles by raising awareness about the issues at stake.
"There is very little we can do to actively affect the [court's] outcomes," Woodward said. "What we can do is cheer on those that are in the courtroom, fighting on behalf of justice, liberty and equality."
Christian Bale '13 M.P.P. '15, who founded William and Larry, a student group that supports same-sex marriage, said the court rulings are important because of the conversations they spark about the topic.
"The best mechanism for helping people overcome their prejudices is dialogue," Bale said.
While a victory for same-sex couples, the District court's ruling is only the beginning of a larger legal process. The ban's proponents have publicly promised to appeal the decision to the Fourth Circuit Court of Appeals. From there, the case could continue on to the Supreme Court. Professor of law Neal Devins said he believes the ruling is unique partly because the attorneys arguing against the ban — Ted Olson and David Boies — hope to take the case to the Supreme Court. Olson and Boies' ultimate goal, Devins said, is to persuade the Supreme Court to establish a national, constitutional right to same-sex marriage.
The decision comes just a few weeks after Attorney Gen. Mark Herring said he would use the powers of his office to oppose the bans in court.
"We are now in a much different regime politically," Devins said.