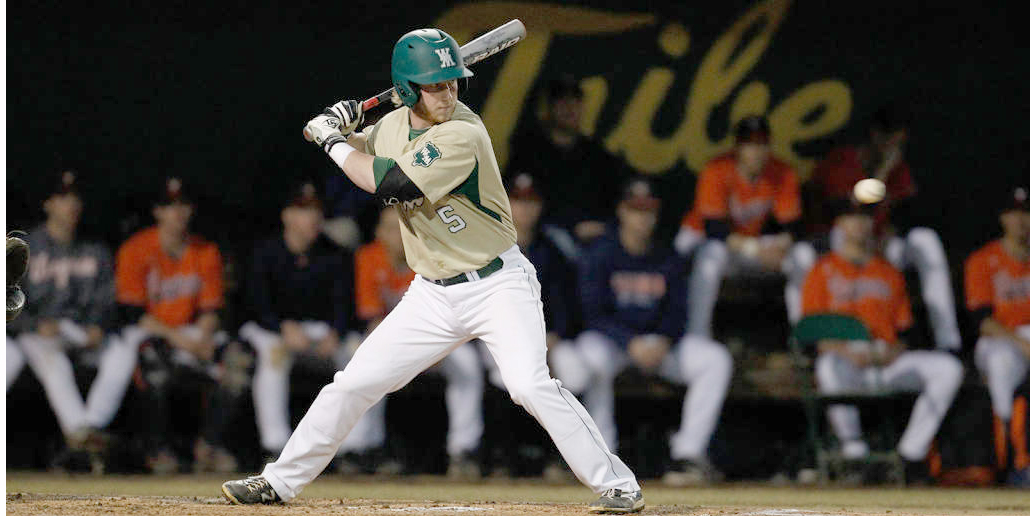 William and Mary's tendency for late-inning drama continued in its three-game weekend series against High Point.
Senior second baseman Ryan Lindemuth blasted a two-run homerun to send the Tribe (3-4) past the Panthers (3-4) in the 10th inning Friday night before the Panthers won Saturday's matchup 6-3.
More drama ensued Sunday, as the Tribe clawed back from a five-run deficit to force extra innings before the Panthers used a sacrifice fly to escape with the 9-8 win.
"You have to credit William and Mary for coming back and tying the game but our team showed great character," High Point head coach Craig Cozart told the program's athletic department.
Junior pitcher Jason Inghram turned in another solid outing Friday, lasting eight innings and giving up just two runs on seven hits. Lindemuth sparked the Tribe's offense, hitting two two-run homeruns to account for all of the Tribe's runs.
Sophomore Mitchell Aker took the mound for the start of Saturday's contest, but failed to make it past five innings. Aker allowed four runs on eight hits and took the loss.
The Panthers' four-run third inning helped it build a 6-1 lead heading into the ninth inning. Lindemuth and junior left-fielder Michael Katz each singled before junior pinch-hitter Devin White drove both home with a double to the gap between center and right field.
Still trailing by three, the Tribe's rally fell short thanks to a turned double play. With the series tied at one apiece, the Tribe looked to claim the series rubber match Sunday for the second weekend in a row.
Much like Saturday, the Panthers raced out to a 6-0 advantage after six innings. Struggling against the Panthers' bats, head coach Brian Murphy utilized five pitchers that collectively gave up 16 hits and nine runs.
Still, the Tribe rallied. A three-run seventh narrowed the deficit to 8-3 heading into the top of the ninth. Senior third baseman Kevin Casey singled before senior centerfielder Derek Lowe and freshman pinch-hitter Ryder Miconi reached on a hit-by-pitch and walk, respectively.
With the bases loaded, senior designated hitter Kevin Nutter singled to bring home Casey. Senior first baseman Willie Shaw singled before Lindemuth's sacrifice fly made the score 8-6. Sophomore catcher Ryan Hissey's two-run single to right evened the game before Casey struck out.
Despite the momentum, the Tribe couldn't produce any more runs. The Panthers won the game on a sacrifice fly with the bases loaded and no outs in the bottom of the eleventh inning.
The Tribe hosts the University of Maryland ­­—  Baltimore County for a three-game homestand. First pitch is slated for 4 p.m. Friday.