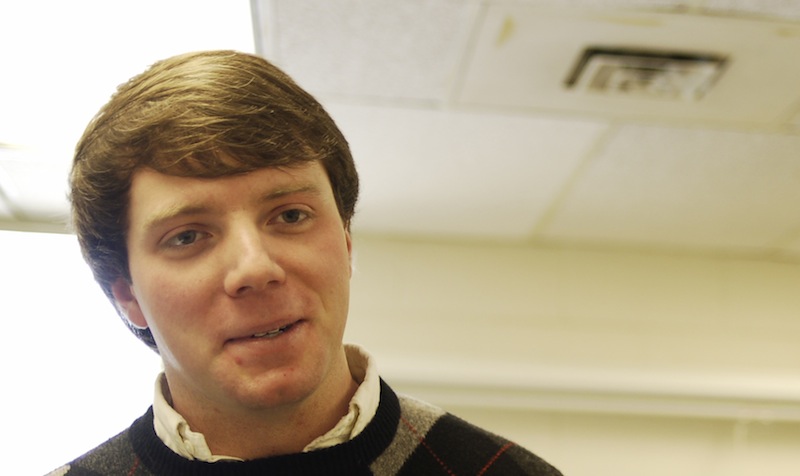 Councilman Scott Foster '10 J.D. '14 announced his re-election bid for Williamsburg City Council Tuesday. Upon winning the 2010 election, Foster became the first student to be elected to the council while enrolled as an undergraduate at the College of William and Mary.
"Williamsburg has made tremendous progress over the last four years," Foster said in a press release. "Our city has made impressive strides in revitalizing downtown, facilitating positive 'town-gown' relations, and improving its overall business climate. I want to continue working to make Williamsburg the best place to live in Virginia, and to ensure all of our citizens are effectively represented in local government."
So far, Foster is the first to file officially for the election, scheduled for May 6. If elected, Foster would serve a second four-year term.
"The outpouring of supports and encouragement I have received from residents asking me to seek another term is humbling," Foster said. "I look forward to the upcoming campaign and, if re-elected, to the opportunity to continue serving the people of Williamsburg on City Council."
In the 2010 election, Foster received more votes than any other candidate for City Council. About 1,000 of those votes came from students. When Foster was elected to the council as a College of William and Mary undergraduate in 2010, he was the first student to run for the position since Matt Beato '08.
Foster is set to graduate from the Marshall-Wythe School of Law in May. He will work at Tarley Robinson, P.L.C. upon graduation and sitting for the bar exam.
Check back with The Flat Hat for more on the Council elections and Foster's campaign.