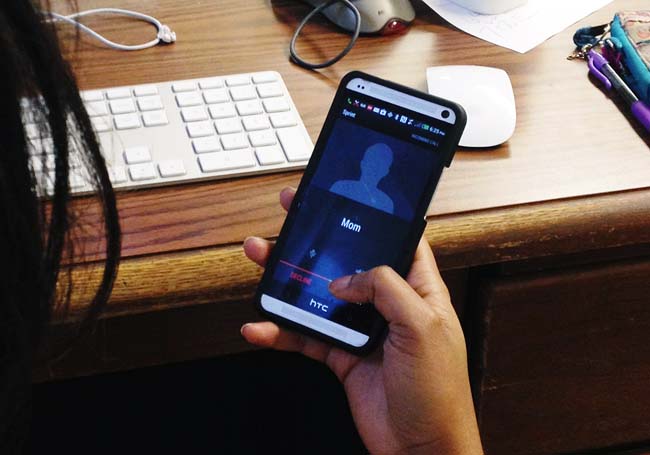 Being a student at the College of William and Mary can be completely overwhelming.
There are exams, required 25-page research papers, and let us not forget that professor whose assigned textbook list reads as if we're only taking their class this semester.
While college is exhausting in its own right, the unforeseen can happen at any moment.
Unexpected illnesses, family deaths and financial hardships — these are all very real and common ailments that affect everyone, and even college students cannot escape them. However, the College has a number of resources to help students enduring these hardships and the place to start when in any kind of trouble is the Dean of Students Office.
Last semester, between the last day of classes and the first day of finals, Chris Jay '15 found out that his best friend from childhood had passed away unexpectedly. Not knowing whom to reach out to, Jay contacted a professor who told him that it would be best to contact the Dean of Students Office rather than explain the situation to each of his professors. He made an appointment and met with Sr. Associate Dean of Students Vernon Hurte that same day to highlight the details of the situation and inquire about his options.
"[Hurte] made it really easy and said … 'I'll take care of this' and he just gave me a form to fill out for my different classes and professors," Jay said. "He recommended that I defer my final exams so I could go home and be with [family] and go to the services."
When dealing with students' personal crises, the Dean of Students Office acts as a liaison between the student, appropriate faculty members and intervention methods meant to deal with the particular issue. As personal crises tend to be very private and specific to individuals, the College offers a variety of options to help students overcome whatever difficulties may arise.
Some crises, such as the death of a family member, may be limited to a specific time frame, requiring a set period to adjust. Other personal crises may involve much more complicated details, such as health, wellness and mental health issues; these may necessitate taking leaves of absence.
"[The Dean of Students] is pretty much a clearing house for someone having a central idea of what's going on with the student," Dean Marjorie Thomas said. "One of the things we try to do … is when a student is in crisis, how do you manage getting what you need from them."
Jay deferred his exams, allowing him to take extra time during winter break to handle his situation and was permitted to take his final exams in January when the spring semester began. Some crises may require additional time that goes beyond that and students may need to take a leave of absence.
If a student decides to take a leave of absence, Senior Assistant Dean of Students and Case Manager Donna Haygood-Jackson manages communication between the student and the College. During this time period, Jackson inquires about the environment of the student in classes and extracurricular activities. Then she follows up with various intervention methods, such as medication or counseling, as each specific situation requires.
"We try to do some follow up just to make sure that they're doing okay, because for us, even when our students take a break, they're still our students," said Thomas. "We gauge [whether] they're ready to come back … and that we are aware of what the student needs to be successful when they come back."
The Dean of Students Office also offers options which allow students and faculty to submit concerns to the office regarding students who they feel are in a crisis mode.
Worried individuals can file a concern report on the Dean of Students website, call or stop by the office. They can do so anonymously if they so choose. The appropriate dean will do a follow up to determine the validity of the concern and take necessary action.
Personal problems do arise and may be difficult to handle, but the College offers students a solid support structure to ensure their well-being and success.
"Go to the Dean of Student's office first. Just call them, make an appointment or show up," Jay said. "They're eager to help you."
Students should remember that the Dean of Students Office cares about students as individuals. When dealing with a personal crisis, students should lean on these deans to support them through the constant flux of stresses in life and to guide them through specific situations effectively and efficiently.
"We want you to be well for life," Thomas said. "My staff knows I'm not thinking about next semester. I'm thinking, I want you to be your strongest and your best … and learn strategies along the way that are going to benefit you for the rest of your life."