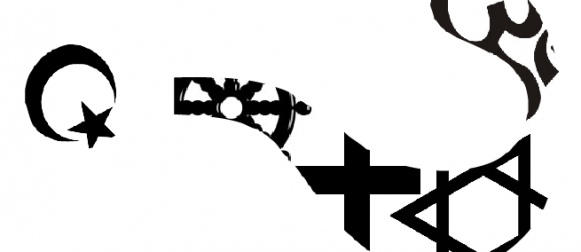 The Student Assembly, in partnership with the Diversity Department and the Student Affairs Department, is funding a survey on religious diversity at the College of William and Mary.
The survey has been sent via email to 3,500 randomly selected undergraduate students. It is being administered by the Interfaith Youth Core, an organization that aims to unite individuals across different faiths and beliefs to create a positive impact on the world.
"IFYC focuses on cultivating a positive climate on worldview diversity on colleges and universities across the country," Undersecretary of Religious Affairs Hannah Kohn '15 said in an email.
IFYC is collecting responses from a myriad of institutions across the country so that when results are released in early summer, the College will receive its individual results, as well as a comparison with other schools.
"We expect the survey will help us gain a better understanding of the perspectives, attitudes and perceptions of our student body with regards to religion and spirituality, no matter what the nature or degree of students' belief or non-belief may be," Kohn said.
Director of Student Affairs Planning and Assessment Jodi Fisler, M.Ed. '05, Ph.D. '10 also discussed the survey's goals.
"The survey aims to explore how students experience religious [and] spiritual diversity on campus, as well as how students perceive the campus climate with regard to various religious and spiritual beliefs, [including non-belief]," Fisler said.
Through the survey, the various departments and organizations involved are hoping to gain a better understanding of the current state of the campus and of students' needs.
"We'd like to know how well we're meeting those needs now, and how we might meet them better in the future," Fisler said.
Kohn said she hopes to use the data to create more relevant programs, events and training sessions for students and faculty.
"We aim to help W&M grow to be more inclusive of all worldviews, provide better support for our students, and find opportunities to have dialogues regarding these challenging topics," Kohn said.
Wesley Ministry member Cara Dost '16 expressed her belief that a person's experience with campus religiosity is strongly influenced by one's perspective and friend group.
"Many of my closest friends are in Wesley, so probably for me, campus seems more religious than it really is, because a higher percentage of the people I interact with identify as religious," Dost said. "However, statistically, young people are the least likely to identify as religious, so I would imagine college campuses have a lower religiosity than the general population. I think I see campus as more religious than it is because I actively seek out religious experiences through my campus ministry and local churches."
The survey creators encourage students who received the survey to take approximately 20 minutes to complete it before the window closes on March 24. Kohn said any students interested in participating who did not receive the survey link are welcome to email her with their response to the question, "How do you think we can better engage a dialogue on religious, non-religious, and spiritual identity on our campus?"