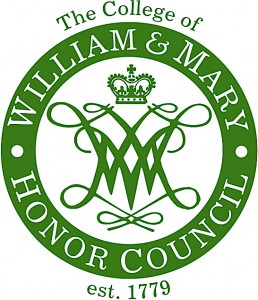 Only a handful of individuals that pass through the College of William and Mary hold the position of Undergraduate Honor Council chair. We decided to check up on these past Honor Council chairs to see how their experience as chair shaped their post-graduate life.
Serving as chair from February 2010 until February 2011, John Pothen '11 brought the lessons he learned with him to Emory University. He is currently a MD/Ph.D. student, and he is the first to focus in the field of sociology.
Pothen drew on the severity and implications of his decisions as chair to prepare him for the solemnity of diagnosing patients in the future.
Comparing medicine and the honor system, Pothen found the biggest similarity to be that of personal responsibility.
"Being the chair, no one was in a position to give good feedback all the time. [I] had to do what I could do to put Dean Gilbert in a position to give me good feedback. At the end of the day, no one ever graded you. [I had to] feel confident [that] I know that I'm doing my best [and] taking these precautions to know what I'm doing is reasonable," Pothen said.
Zara Stasi '12, who served as Undergraduate Honor Council chair from February 2011 to February 2012, said that serving as chair prepared her for internalizing her experiences and finding confidence that she was making the right decision.
As a consultant at Deloitte in Washington, D.C., Stasi deals with cases of confidentiality that allow her to draw on her past experience as chair. Stasi works with government agencies and military and civilian clients. These different organizations require Stasi to keep terms of confidentiality with regard to decisions made and discussed.
In contrast with the position of Honor Council chair, Stasi's current position allows her to discuss the confidential projects with her peers and co-workers.
"[As chair,] you can't tell your friends why you're so stressed and so busy. When you're the chair, [you're] kind of an island. The environment at work is more collaborative. I'm never totally alone with information," Stasi said.
Justin Duke '13 was Honor Council chair from February 2012 until February 2013. As chair, he gained critical thinking skills and the ability to work well with others while in a leadership role.
Duke lives in Seattle, Wash. and works for Amazon.com on the Kindle team.
"A lot of the underlying skills — ability to handle multiple important responsibilities, ability to communicate quickly and clearly, ability to approach problems and situations from widely varying angles — definitely transferred over," Duke said in an email.
Even outgoing chair, Erin Hills '14, cited her time on the Honor Council as formative and constructive in securing a consulting job at IBM. Next year, Hills will head to Philadelphia with skills she learned as Honor Council chair.
"[I] learned how to be a manager, [and how to] effectively and properly delegate tasks. [I learned how to] provide enough instruction in order to not micromanage," Hills said.
When Hills began her term as Honor Council chair, the College was submitting changes to the Honor Code to be approved by College President Taylor Reveley. These changes allowed Hills, as chair, to look at the new code in a way where she could see a reason for every edit and change what was inefficient.
Hills believes that she will use similar skills as a consultant at IBM.
"[As consultants,] we look at an overall process, identify waste, and figure out how we can make it better," Hills said.