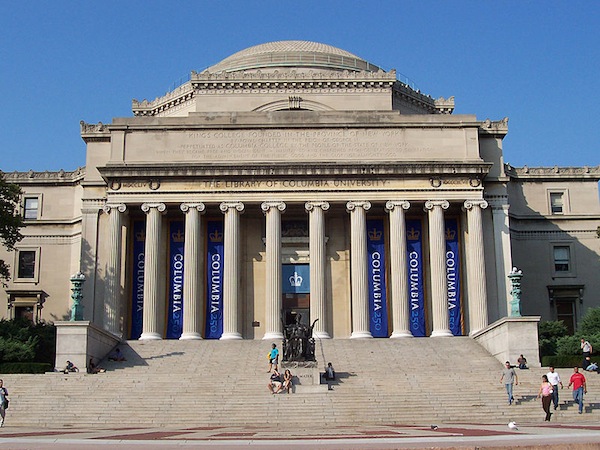 For students interested in pursuing engineering at the College of William and Mary, a lack of a department does not mean a lack of options. For over a decade, the College has offered prospective engineers a combined degree program with Columbia University's Fu Foundation School of Engineering and Applied Science.
Students enrolled in the program spend either three or four years at the College and two at Columbia, graduating with a bachelor's degree from each institution.
Although admission to the program is guaranteed, students must complete prerequisite courses, maintain a 3.3 grade point average and submit two letters of recommendation from professors of required courses.
Applications for the program are accepted at any point during a student's time at the College, and applicants are not required to major in fields related to engineering. In the past, students with majors as varied as Chinese and government have enrolled in the program, although students have expressed some difficulty in transitioning from a liberal arts background to an engineering school.
"[Being] a non-engineering major at William and Mary made Columbia more difficult by not fully preparing me in terms of rigor and workload. … I'm sure if I had done a different major besides psychology like physics, math or computer science then I wouldn't be saying this," Michael Singer '11, who studied mechanical engineering at Columbia, said in an email.
Singer noted attending the College first came with its own benefits.
"My liberal arts background did make some things easier, though, like my ability to communicate and write reports (something many of my peers with math/physics backgrounds weren't very good at), and it also helped me look at problems in a different light," Singer said.
Another graduate of the program, David So '13, found that the program allowed him to get the best of both worlds in terms of science and humanities.
"While studying Chinese at William and Mary, I was fully immersed in the humanities and got to hone my creative thinking," So said. "Now at Columbia, my classes are much more science and math based and so they require me to think logically."
So added that a background in the humanities provided him with invaluable skills that many of his peers in graduate school did not have.
"I think my humanities background makes me really stand out among other engineers, because I now have skills that students who only study engineering might not have. … Now that I am looking to start my career, I find that having these skills is enormously helpful, even in the field of engineering," So said.
Graduates of the program also reap the benefits of having two alumni networks.
"The program definitely opened up more doors career-wise, as well as an entire new alumni network that actually helped me get an internship at a startup and my current full-time job," Singer said.
Among undergraduates and prospective students alike, interest in the program is high.
"Right now my mailbox has about 200 emails from students, parents and high school students asking [about the program]," assistant professor of physics and advisor for the program Eugeniy Mikhailov said.
Yet, despite high interest in the program, Mikhailov said few students choose to apply.
"It all boils down to about three applicants per year," Mikhailov said.
He said he believes undergraduates at the College choose to not apply for the degree because the College prepares graduates to be competitive in the market.
While the program may appeal to students interested in careers in engineering, both Singer and Mikhailov advised students studying science or math at the College to consider attending graduate school after graduation.