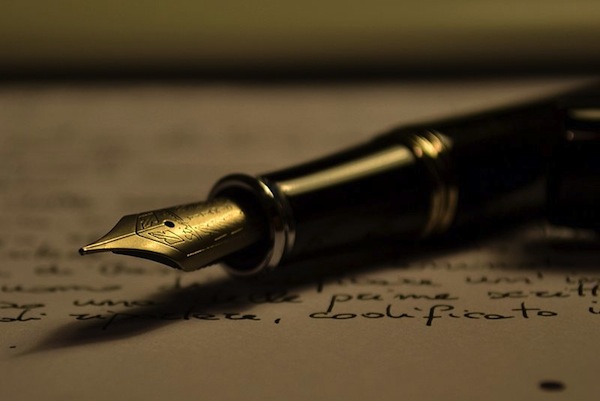 Eight years ago, there was no creative writing program at the College of William and Mary. This month last year, no official creative writing minor was offered to College students. The official creative writing minor established in the summer of 2013 offers advanced writing classes to students and provides them with greater opportunity to express themselves.
"I think the creative writing minor gives some legitimacy to the program, and it gives a name to the program and brings attention to the program," Mildred and J.B. Hickman Professor of English and Humanities Henry Hart said. "I think for a long time it just seemed like we had a scattering of creative writing classes and that was it."
English professor Nancy Schoenberger and assistant professor of English Chelsey Johnson furthered the official establishment of the creative writing minor. According to Hart, Schoenberger was the first tenured creative writing professor at the College, previously serving as a writer-in-residence, and remains the only full-time tenured creative writing professor. Johnson is on tenure track in the creative writing department.
"We had been considering it for a number of years because we already had a full roster of creative courses to offer at beginning, intermediate, and advanced levels," Schoenberger said in an email. "As many of our peer colleges offer creative writing minors and even majors, we thought it was time to turn a collection of well-designed and popular courses into an official program and allow students to minor in creative writing."
Students and faculty alike highlight the benefits of defining creative writing as a distinctive department outside the English department.
"At first, it can seem like an unnecessary break from the English department. … [But,] you [can] have an English major that came out of here that studied Victorian English literature and then you can have one that wrote poetry," Morgan Hensley '14 said. "So I think it's a necessary and a good divide that can come out of the department."
Hensley, an English major, was the first student at the College to declare a creative writing minor.  He declared soon after the minor was announced last summer.
"It's a great senior year thing to do — kind of taking a step back and making something rather than memorizing things," Hensley said. "It was a nice way to spend my senior year."
Alongside the official recognition of the minor, the department is offering the Concord Traveling Scholarship for the first time. The scholarship, established by an anonymous alum, awards $3,000 to one creative writing student each year. Recipients can use the money to travel and write over the summer. Upon returning in the fall, students will present their work in an English-department-sponsored reading.
"[The donor] came up with the name of the Concord Traveling Scholarship. … Apparently he was reading some of Henry David Thoreau and Thoreau made a comment that he had done a lot of traveling around Concord, Mass.," Hart said. "What it meant was that he was, in a way, traveling among his imagination while he was in Concord reading and writing. He also traveled around New England, but I think that the idea was that travel can be imaginative as well as geographical."
A Monroe Scholar while at the College, the donor used the summer Monroe scholarship to travel and read poetry, particularly work by Charles Simic. The donor said that, during the summer between his junior and senior year, he used the money from the Monroe scholarship get in a car and drive west, eventually ending up in Minneapolis where he worked on poetry, read and spent the summer alone.
"It was a great experience just to be on my own. … The writing part that I did was fun. … [But] it was much more about having the experience," the donor said.
Hart said the department received about 25 applications for the scholarship. Hart is hoping to announce the winner at the literary awards ceremony in mid-April.
Though ineligible for the scholarship because he is graduating in May, Hensley said he plans to travel and write this summer and fall as he would have done if he had received the scholarship. Hensley also described the merits of minoring in creative writing.
"If you think about it, just in the title, it's 'creative writing,' so it's half creative, it's half writing," Hensley said. "I see our future relying pretty heavily on … creativity, innovation, coming up with something new, so I think that using that part of your brain is good exercise for being able to come up with those new ideas. And then, the writing part — it's good to be able to take what you've come up with and be able to articulate it — put it on paper so that other people can kind of get a glimpse of the same vision you have."