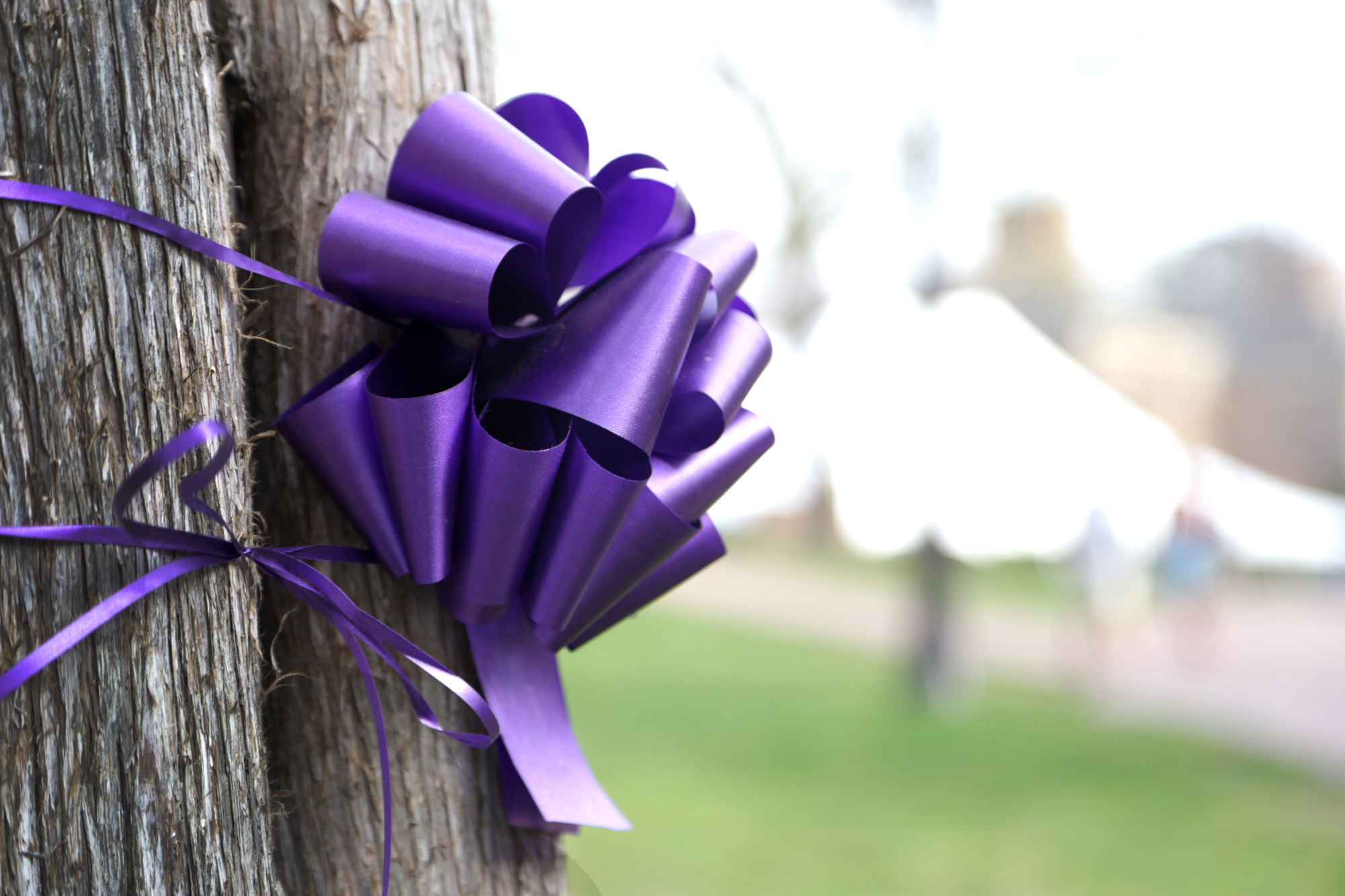 Symbols of cancer survival and purple ribbons wrapped around the trees welcomed participants to the annual Relay for Life at the College of William and Mary.
Now in its 11th year at the College, Relay for Life celebrates cancer survivors, commemorates those who have been lost, and spreads awareness of the fight against the disease.
An overnight fundraising event for the American Cancer Society, Relay for Life began its fundraising process in the beginning of the school year and culminated with the relay on Busch Field last Friday from 6 p.m. to 6 a.m..
Student participants, dressed as their favorite superheroes, paraded around the track in Busch Field. Student organizer and event chair Kelly Christiansen '15 came up with the superhero theme for this year's Relay for Life.
Cancer survivor Faith Walters '16 embodies this theme.
One day during her sophomore year of high school, Walters felt she was really sick. She ended up in the hospital with dehydration. Examinations showed she had appendicitis and bore a large carcinoid tumor inside her appendix. This tumor turned out to be cancerous.
The word "cancer" spurs fear, and Walters said she never told anybody about her situation, except for her immediate family and closest friends.
"People look[ed] at people [with cancer] like they were sick, like they were fragile, and I didn't want that," Walters said.
Walters found out about her condition in January, and Relay for Life came to her county in June. When she finally decided to participate at the Relay, she said she was surprised to discover that many people wanted to know her story.
"I never felt so welcomed and cherished," Walters said. "The American Cancer Society and Relay for Life saved me from a dark place that I was going into. It changed me and gave me support."
Fortunately, she experienced a speedy recovery and Walters has been cancer-free for four years.
The night of the relay wrapped up with the Luminary ceremony. When all the lights went out at 9 p.m., participants lit lanterns in paper bags. Written on the bags were names in memory of those who lost their lives in the fight against cancer.
The overnight celebration was filled with performances and activities: A cappella groups such as the Intonations and the Passing Notes performed during the evening. With students singing and dancing in the open air, a festive atmosphere enveloped the entire Busch Field.
"A lot of service stuff you do is kind of preachy — it makes you feel [you're] being forced into something that you don't feel much for, but [Relay for Life] is not [as] serious as people thought [it] would be. I think they did a good job making it a good cause and dressing it up in a fun way," Circle K International service club member Helen Georgie Sydnor said.
31 teams signed up and have been fundraising throughout the year, organizing bake sales, t-shirts sales and more. They also fundraised at an individual level through donations from friends and family. The event generated a fund of approximately $1,200 for cancer research.
While this year's Relay for Life has concluded, efforts to fight cancer on campus are likely to continue.
"There are so many people at William and Mary who had [a] very personal experience with cancer, whether it be a family member or a close friend," Christiansen said. "It is hard to go through, and that's why it is nice to see people who understand and support each other at Relay for Life."