The Cheese Shop
Mallory Walker
The Flat Hat
In a nutshell, the Cheese Shop is where dreams come true. As the name suggests, the Cheese Shop, located on DoG Street, is a restaurant that sells a wide array of delicious cheeses — but that is just the beginning. You can also find eclectic and gourmet chocolates, sodas, salads and specialty foods. If this doesn't seem like reason enough to visit, the Cheese Shop also sells outstanding sandwiches. With a wide selection of breads, meats — including salmon — and cheeses, there is a sandwich combination for everyone. If you're not looking to eat a sandwich, bread ends and the Cheese Shops specialty's sauce — the house dressing — are perfect for picnicking on the Sunken Garden. The outdoor seating that the Cheese Shop offers is perfect for people- and dog-watching during tourist season. And don't worry about spending all your money, because the Cheese Shop offers a student discount on Wednesdays. Whether you're looking for a place to hang out with your roommate, your new college flame, or maybe even your parents over Family Weekend, the Cheese Shop is quintessential Williamsburg dining.
Paul's Deli & Restaurant — The Greco-American Sports Bar*
Meredith Ramey
Flat Hat Editor-in-Chief
Tribe Athletics never die at Paul's Deli. Forever memorialized on the walls of this wood-boothed deli-turned-sports-bar, Paul's hasn't changed much since it opened in 1977.
Alongside a healthy collection of brews, Paul's offers Greek-American fusion culinary concoctions — fries with feta sauce, anyone? There are few places in Williamsburg where one can have a true sports bar experience, and there are few places in the state where you can have that experience while munching on some great food. In the spirit of Tribe community, Paul's even offers a $9 student special, featuring a sandwich, chips and a drink of choice when you show your student ID. Alongside this, Paul's runs daily specials, which the deli posts to its Facebook page every day — as well as on the weathered chalkboard outside that is probably from your parents' college days.
The Green Leafe Cafe — "Good Beer, Good Food, Good People, Bad Parking…"*
Meredith Ramey
Flat Hat Editor-in-Chief
Five dollar burgers all day, free trivia starting at 8 p.m. and walls lined with taps — what more could you ask for on a Monday night before 8 a.m. intro to anthropology?
Located next door to One Tribe Place (formerly the Hospitality House), the Green Leafe has been a supporter of the Green and Gold in more than name for years. It features a number of specials in addition to its Monday must-have burgers, including student DJs every Thursday, World Famous Mug Night on Sundays and "Mugaritas" every Saturday. While some of the Leafe's perks must wait until students reach the ripe old age of 21, the Leafe offers good food alongside its good booze.
*The College Deli, Paul's and the Leafe remain open until 2 a.m. every night, making them some of the few establishments brave enough to defy Williamsburg's unwritten 8 p.m. curfew.
The Crust
Bailey Kirkpatrick
Flat Hat Assoc. Variety Editor
As many of you freshmen may have seen from the flyer they stuffed in your goody bags, The Crust is one of the places to be any given night of the week. Voted the 'best new restaurant' by Hampton Roads Magazine, The Crust is very close to campus and offers some of the best prices on food and beer in the area. You can eat inside and enjoy the ambiance or lounge outside on couches while enjoying food and drinks next to warming lamps.
Food options range anywhere from pizza and sandwiches to salads. While the new menu they have been working on is not official yet, Manager Justin Walker explained, it should be set in stone by the time the new semester starts.
"[It] went from being more of a casual dining restaurant to now hosting more of the campus nightlife, so students are the majority of our clientele," Walker said. "We are gearing up with a new menu and making some changes. There is a lot going on and we are happy and very excited for the students to be back."
Starting this coming school year, The Crust will be only 21 and up after 9 p.m., when the restaurant turns into a more club-like setting. For those transfer and international students over 21, you don't want to miss the opportunity to buy such affordable drinks and relax — or dance — with friends.
Blue Talon
Bailey Kirkpatrick
Flat Hat Assoc. Variety Editor
At times, the number of restaurants at our disposal in downtown Williamsburg can be overwhelming. However, for the incoming freshman class and transfer students, it would behoove you to try out a few fan favorites. One of these is the Blue Talon, located directly across from Aromas and the Campus Shop.
There are three specials that the Blue Talon has adopted in order to entice students to come visit. The first is a free entrée when one comes in on their actual birthday — just don't forget a valid student ID. The second is when it is actively snowing — in Williamsburg, winter weather is a hit or miss — the first 100 people who come in receive free hot chocolate, and anyone after that receives half-priced hot chocolate. The third, for you transfer students, is Wednesday nights when two entrees are knocked down to a $10.95 price, and draft beers and house wines are only $2 a glass.
"We want the students to be able to come in on their budget and enjoy a nice dinner and a nice atmosphere without breaking the bank," co-owner Adam Steely said.
A bistro, Steely explained, is different from other restaurants or coffee shops "in subtle ways." With the College's students he wants to achieve an atmosphere where someone could bring a date or parents for dinner but simultaneously come in for breakfast with a laptop and hang out.
"I know that it can be extremely overwhelming at first. My encouragement [for the freshman class] would be to brave the challenge of walking around outside of the bubble of campus and explore," Steely said. "We want students to feel comfortable enough to come hang out and split a burger."
Aromas
Casey Lardner
The Flat Hat
TWAMPs love Aromas — true story. You are officially dared to try and find one that does not. In-house roasting occurs every Wednesday to ensure that the coffee shop is true to its name and welcomes you in with the heady smell of caffeine. You do not even have to be a "traditional" coffee addict. Aromas offers a wide selection of teas, hot and cold espresso creations, smoothies and everything in between. The CW spot also serves delicious food. This is their clincher to ensure you spend entirely too much money in their fine establishment. Breakfast, lunch, dinner or dessert, you really cannot go wrong. Add celebrating a milestone, or a few, with a slice of their Colossal Apple Pie to your college bucket list. Best of all, Aromas will have a location in Swem Library this year. Just an extra reason to inform your parents of their magical gift card.
"Freshman parents can reload them without even being here. You just need the card number," manager Donna Stein pointed out. "It's a little something to let [the students] know they're thinking of them."
Aromas offers take out, late hours and frequent live music including open mic nights. Their multiplicity is boundless and so are their accolades.
The Kimball Theatre
Brandy Adkins
The Flat Hat
The Kimball Theatre on Duke of Gloucester Street is a popular destination for many students. Housing a variety of shows throughout the year, visitors may use the building as a fun date night activity, a theater lover's delight or perhaps just as an escape from Williamsburg's spontaneous torrential downpours.
Occasionally, groups from the campus community rent out the space for events, such as film festivals and TedxTalks, among others. Some professors, especially in the theatre and film studies departments, even use the Kimball for classes. With such a wide variety of activities, it is no surprise that the Kimball Theatre has become so popular.
For those of you not interested in the fine arts, the Kimball is a popular destination for Colonial Williamsburg tour groups, especially haunted tours, such as Colonial Ghosts. This particular tour group meets at the theater, where they hear a tale of two confederate soldiers said to haunt the building, which stands over the original site of the Ware home. If this side of the Kimball Theatre appeals to you, consider seeing the tour and learning more about the Kimball as well as other places on and around campus.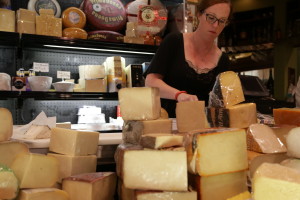 The Governor's Palace
Brandy Adkins
The Flat Hat
The Governor's Palace is an iconic destination when visiting Colonial Williamsburg. Though not in its original form (the Palace burned down in 1781), the building stands tall as a symbol of colonial wealth and revival. It was originally built to house the Virginia Governor — hence the name. However, when the capital was moved to Richmond, Va., the Palace became a historic landmark. During its time as a residence, it housed both Patrick Henry and Thomas Jefferson.
During the day, the Palace is open for tours and can be very interesting for the casual learner. During the night, the gates are closed, but there are distinct traditions close to the heart of the College. One of the most well known traditions on campus is for students to jump the wall around the Governor's Palace in the middle of the night. Please note, however, this tradition is not without risk and should be done with the utmost caution.
Even if you do not want to actually enter the Palace, for any reason, the lush green ground in front of it can be a fun place to spend the afternoon. Whether you need to study, relax or just find a good place to picnic, the Governor's Palace lawn is perfect. It can be a nice balance between an escape from campus and an afternoon close to home — that is, your new home.
The College Delly
Vayda Parrish
Flat Hat Staff Writer
The College Delly is a campus tradition. Located just across the street from Zable Stadium, it is the perfect place to pop in after an autumn afternoon of watching Tribe football. The Delly's central location makes its patio seating a prime location for people watching and good conversation, not to mention delicious food. The impressive menu offers pizza, subs, wings and more. The restaurant attracts students and locals alike, giving it a hometown charm that embodies the campus it neighbors. Grab a sub to go between classes or bring a group of friends to share stress-relieving nachos during spring finals.
The College Delly's open-air patio dining area is a true feast for the senses, a place for savoring great food, enjoying the breeze and soaking up the Williamsburg bustle. Flat screen TVs are situated throughout the restaurant, usually broadcasting all kinds of sporting events. For a different experience, swing by the College Delly during a football game; you will beat the crowds that flock there before and after. You can watch the televised game and listen to the real-time crowd reactions floating across Richmond Road while enjoying a hot meal or afternoon snack.
The College Delly is right next to Wawa, easily within walking distance from just about anywhere on campus. If you are looking for a classic college town experience, bring some cash (they also take W&M Express!), some friends and an appetite, and you are sure to experience one of the best dining experiences Williamsburg has to offer.
Brickhouse Tavern
Tucker Higgins
Flat Hat Variety Editor
Specializing in beer, wings and pizza, The Brickhouse Tavern is in the business of ready-made Friday nights. At the Tavern, without drinks, expect to bring a tenner and eat more than you planned. Students eat for 10 percent off, and on Mondays, $10 gets you unlimited wings. Other nights, it buys a large pizza (cheese is $10.95), or a beer and a burger ($4 for a beer; $6 for a burger on Tuesdays). But plenty of places offer affordable food: It's the daily specials and events that give this local restaurant its distinctive flavor. On Friday and Saturday nights, live DJs play music, while on Thursday karaoke nights — for better or worse — it's the patrons themselves providing the entertainment. What's more, owner Daroon Bargash said that at Wednesday trivia nights this year, restaurant-goers can compete for a $100,000 trip to Las Vegas, giving students what they've really always wanted: the opportunity to drink on a week day and still feel like they're learning something.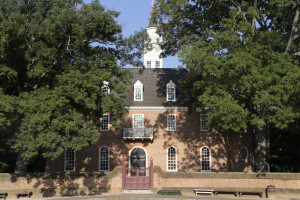 New Taco Truck
Emily Nye
Flat Hat Assoc. Variety Editor
One of the most exciting changes to hit the food scene at the College of William and Mary since the College's switch in food providers to Sodexo is the addition of Wholly Habaneros, a mobile food truck. The first of its kind at the College, it will serve a large variety of Mexican cuisine, including tacos, burritos, quesadillas, nachos and burrito bowls.
"The truck will be serving lunch, late night, and will be available for games and special events," Cindy Glavas, Director of Auxiliary Services for the College, said in an email.
Wholly Habaneros will also use smart technology to allow students up to the minute access to the truck's location.
"We plan to have software available to allow students to track the truck via GPS," Glavas said.
The food truck will also tweet its locations, so students active on Twitter will have constant updates to the truck's location.
Though the final schedule of stops is still being finalized, some of the proposed stops for the food truck include the courtyard in the Bryan Complex, the Compton Drive parking lot near William and Mary Hall and the parking lot outside of Yates Hall. The food truck will accept Dining Dollars, as well as cash and credit forms of payment.