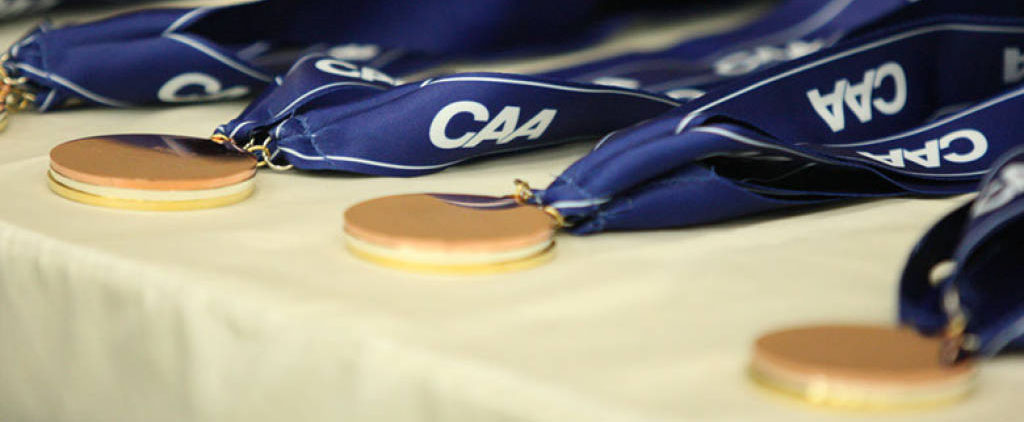 Though the celebrations for now-graduated Andrew Strait have concluded, William and Mary will long remember the swimmer's achievements. Strait was recognized as the Colonial Athletic Association's Top Male-Scholar Athlete of the Year July 2, a distinction Strait has earned three times. No swimmer in either the men's or women's programs has ever won the award three times – only five athletes across all the conference's sports have accomplished the feat.
Strait continued the College's tradition of successful scholar-athletes, as the Tribe leads the CAA with 54 scholar athletes – 21 more than the next conference school.
Three-peating as a scholar-athlete isn't the only thing Strait does well. At the conclusion of the spring season, Strait became the first in College history to win the CAA Men's Swimmer of the Year award. Strait also won six gold medals at the conference meet, three in individual events (200 IM, 100 breast and 200 breat – all events Strait won the season prior) and three more as part of a relay.
Over the course of four years, Strait set the Tribe's all-time records in the 100 breast, 200 IM, 400 IM, 200 free relay, 800 free relay, 200 medley relay and 400 medley relay. Strait brought home six individual conference championships, four relay titles and ten gold medals. Strait was the recipient of the Bruce Davidson Memorial Award, which honors the top rising male scholar-athlete across the College's programs.
In case his career wasn't impressive enough, Strait swam in three events at the 2012 Olympic Trials.