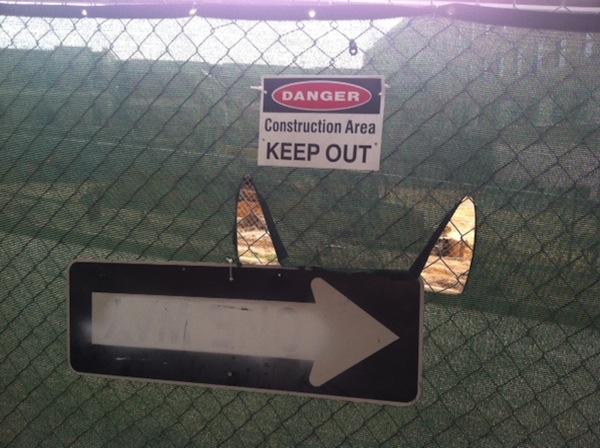 Fencing that stretches out into the road has cut the width of Landrum Drive in half. The fence was set up to facilitate the preliminary construction work for the third installment of the Integrated Science Center.
"Over the summer we installed sewer lines in Landrum Drive," Director of Planning, Design and Construction Wayne Boy said. "We wanted to ensure that there was no impact to parking on that street other than the fence line so [workers] are able to bring in materials and bring soil out, and so on."
The road was finished and the fence line installed so crews could begin the underground utility and foundation work occurring now. As the team completes the utility work, management will review the drawings.
"As soon as that is done, we are going to put up the structural frame of the building to include floor slabs, and we should have that done by Christmas," Boy said.  "After that, we will proceed with building out the rest of the building systems."
Crews will also be upgrading the cooling plant in the Earl Gregg Swem Library basement to handle the addition of ISC 3 to the area. The project's completion date is the end of the 2016 spring semester.