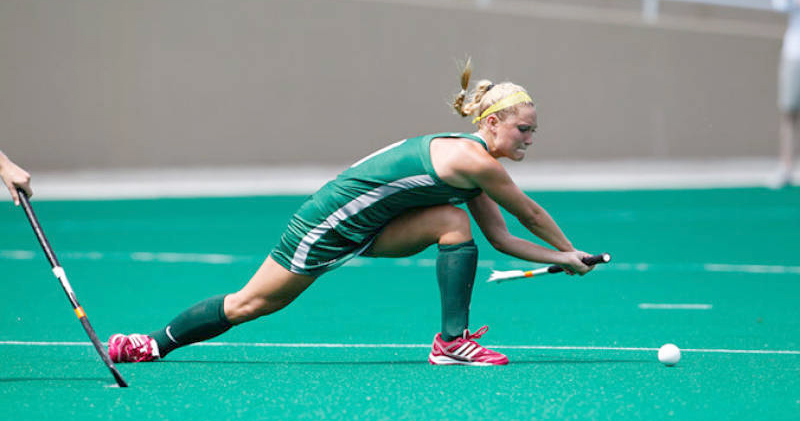 William and Mary topped Central Michigan 2-1 Friday night before falling to No. 17 Michigan 2-0 Saturday.
The College (1-3) broke through a scoreless match against the Chippewas (0-4) after 53 minutes. Sophomore forward Olivia Hajek scored off a rebound from a penalty corner, giving the College a lead it wouldn't surrender the rest of the game.
Junior defender Peyton Smith scored just six minutes later, finishing a shot after a spree of possession. The Chippewas managed to bring one back in the 66th minute, but failed to close the gap.
The win marked the Tribe's first of the season and saw junior goalkeeper Meredith Savage record three saves. Statistically, the College outshot Central Michigan 25-6, including a 9-4 advantage in penalty corners. Smith led with five shots, three of which were on goal.
Despite the momentum, No. 17 Michigan (2-2) downed the College, 2-0, Saturday. The Wolverines scored twice in the opening 15 minutes, both direct shots from Leslie Smith.
While the College dominated offensively against Central Michigan, the Tribe managed just two shots against the Wolverines. Still, Savage managed four saves. Smith again led the College in shots, recording the Tribe's lone shot on goal.
The Tribe hosts Rutgers Friday, opening a four-game home stand. All together, six games remain before the College enters its conference schedule.
Friday's game is slated to begin at 7 p.m. at Busch Field.