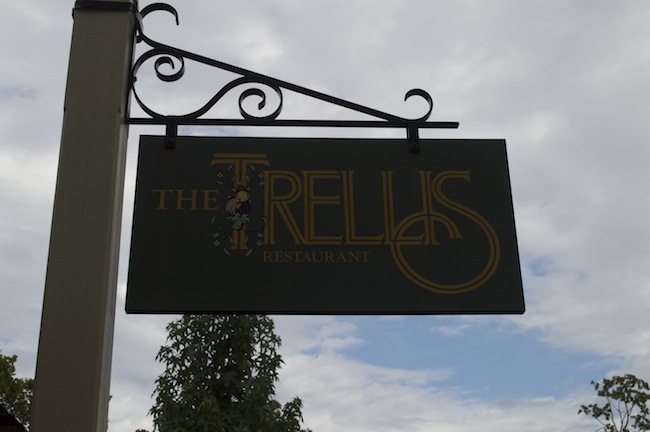 LISTEN
For the 21 and overs on campus who want a relatively quiet evening of relaxation, The Trellis on DoG Street will be hosting its weekly "Friday Night Jazz On The Half Shell" event this Friday from 6 p.m. to 8:30 p.m. Grab a martini, gin and tonic or whiskey and let the sounds of local jazz musicians whisk you back to a dark speakeasy in the '20s. Whether you're a fan of Louis Armstrong or Miles Davis, want to nibble on their delectable Small Plates menu (seared ocean scallops, anyone?) or just want to unwind with some friends, this evening at The Trellis can certainly provide you with that.
VIEW
For the art enthusiasts, Hampton Roads artists will be invading Williamsburg this Saturday between 7 a.m. and 3 p.m. They'll be painting "en plein air" (French for "in open air") throughout all of the streets and storefronts. While styles of the paintings will differ, they'll all be original artworks that can also be purchased at the official event tent, located at 331 DoG Street. Artistic students are also encouraged to participate in the free event.
PARTICIPATE
Have a penchant for reading children's stories? Have an unfulfilled dream of serving on a jury? Kimball Theatre has the answer to both. This Saturday and Sunday, Sept. 20 and Sept. 21 at 2 p.m., Kimball Theatre, in combination with a few Marshall-Wythe School of Law students, will be showcasing faux trials in which the audience will be a jury deciding the verdict. The films' plots are familiar but have been altered and the cases are formally named "Grimm v. Cinderella" and "Kingdom v. Pigge." College of William and Mary students will receive discounted ticket prices at $5, with a student ID.
READ
Wilford Kale, the resident expert on the College of William and Mary history —and a little Colonial Williamsburg history— will be signing copies of his book, Hark Upon the Gale at the Café at the Barnes and Noble on DoG Street on Saturday Sept. 20 from 2 to 6 p.m. Hark Upon the Gale, which is a thorough collection of William and Mary and Williamsburg, documents and history has been recently revised and updated, but it remains one of the most complete histories of the College. Go Tribe!
Associate Variety Editor Bailey Kirkpatrick contributed to this article.