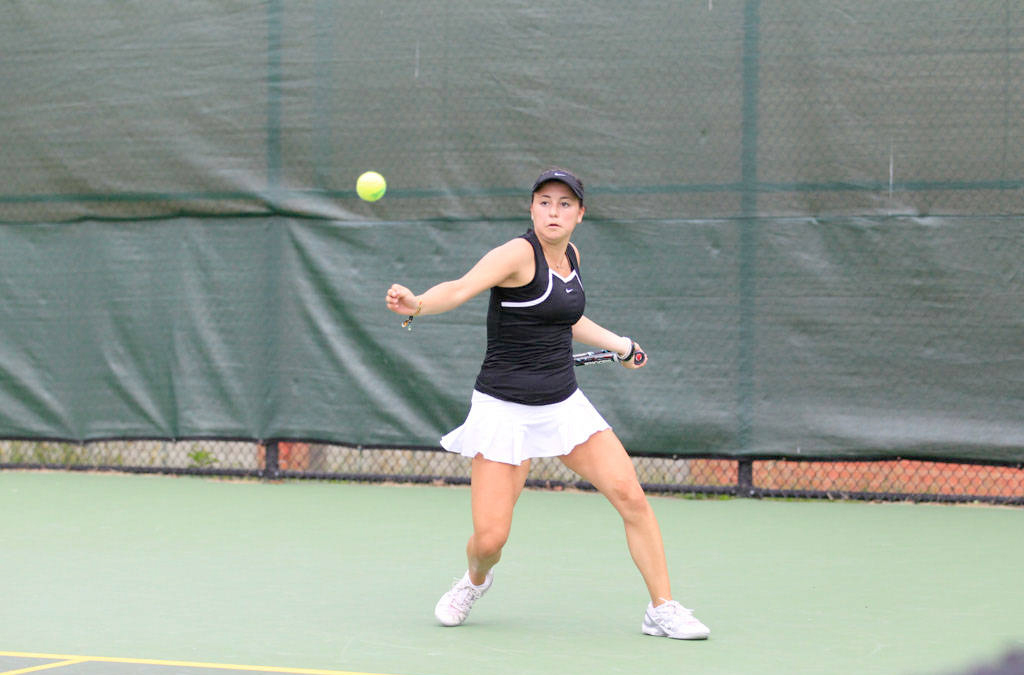 William and Mary hosted the 22nd Annual Tribe Invitational this weekend. The nine-team event featured both singles and doubles competition across the Millie West Tennis Facility, the Commons Tennis Courts and the McCormack-Nagelsen Tennis Center.
Dartmouth, Indiana, Marshall, Maryland, Pennsylvania, Virginia, Virginia Commonwealth and Wake Forest all took part in the Invitational, which traces its roots to 1993. This rendition broke from the traditional singles format — the "hidden dual" style more-heavily emphasizes team competition.
"It's one of the best tournaments on the East Coast," head coach Tyler Thomson told Tribe Athletics. "We've had it for over 20 years and we've always had a nice variety of teams coming."
While the fall season focuses more on tournament-style play, the spring offers more team-style competition. For Thomson, the Tribe Invitational provided a well-timed training opportunity.
"We're not going to get caught up in whether we win or lose matches, we're going to get in whether we're incorporating things we've been practicing," Thomson told Tribe Athletics. "We want them to learn how to support one another, how to play as a team and incorporate the things we've been practicing."
The College opened the tournament Friday, facing Marshall. The No. 1 pairing of senior Jeltje Loomans and freshman Olivia Thaler downed Marshall's Derya Turhan and Maddie Silver, but the Tribe conceded the doubles point after dropping both the No. 2 and No. 3 matches.
In singles, junior Jackie Lee fell to Marshall's Anne Gulsrud, 8-1. The rest of the College faced Maryland in singles play. Loomans led with a 7-5, 6-4 win in the No. 1 court, while sophomore Melanie Roy and freshman Cecily Wuenscher rounded out the Tribe's two additional wins. Maryland won the No. 2, No. 3 and No. 4 courts to even the spread at three apiece.
Saturday saw the College fall in a doubles competition with Pennsylvania, two matches to one. Indiana's Sarah Baron and Alecia Kauss topped the College's Lee and temporary partner Nicole Berkman (Pennsylvania) in the fourth doubles match.
Dartmouth and Virginia both faced the Tribe in singles, with Loomans again leading with a win, this time 7-5, 3-6, 6-3 over Dartmouth's Taylor Ng. Others courts saw Dartmouth win three matches and Virginia claim two. The College recorded a win over Dartmouth, as junior Leeza Nemchinov defeated Dartmouth's Julia Schroeder 6-3, 6-4.
The College put forth its strongest effort Sunday, earning five singles victories over Marshall. Loomans won her third consecutive singles match, but fell shy of the all-tournament team by virtue of a tiebreaker.
The Tribe returns to the courts Oct. 10-12 in New Haven, Conn. for the Bulldog Invitational.