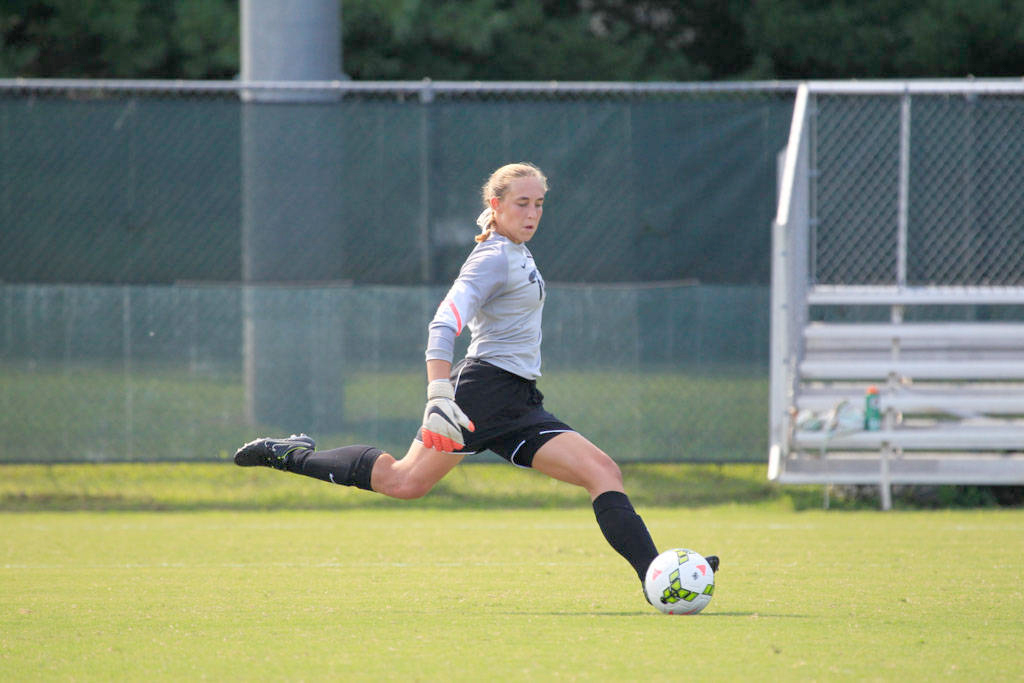 William and Mary split a two-game weekend, dropping its conference opener to Northeastern 1-0 before scoring three second-half goals to down Hofstra 4-0 Sunday.
"It was a tough opening to play teams like Northeastern and Hofstra back-to-back with less than a day and a half of rest. It's not ideal and I'm thankful we rebounded emotionally from Friday night," head coach John Daly told Tribe Athletics. "Friday night was really disappointing because we did play well, we had a couple of easy chances that we didn't take, and then we didn't take care of the ball and they put it away."
Northeastern and the Tribe (7-2-1, 1-1 CAA) traded blows for the better part of 80 minutes. The Huskies (7-3-2, 2-0 CAA) broke through with ten minutes remaining in regulation, as Mackenzie Dowd managed to poke a loose ball into the corner after a corner.
The College struggled to produce any more chances as time expired. All told, the Huskies outshot the Tribe 10-8 and maintained a 6-0 corner-kick advantage.
While the College failed to convert chances Friday, it succeeded Sunday against Hofstra (6-5, 1-1). Sophomore defender Clara Logsdon opened the scoring in the 35th minute, placing a shot in the top right corner of the net. The goal was the first of her collegiate career.
"On Friday, we had similar chances but didn't put them away," Daly told Tribe Athletics. "We started today the same way. We had a couple of chances, good chances, and didn't finish them and I started to think 'Oh goodness, here we go again.' Then, when we did score, it took a little bit of the weight off of our shoulders."
The second half featured three additional goals. Junior forward Samantha Cordum scored in the 64th minute, good for a team-leading sixth goal. Senior forward Anna Madden chipped in a goal three minutes later, lofting a shot over the Huskies keeper.
Senior forward and team captain Emory Camper notched her fourth goal of the season in the 83rd minute. Despite the offensive dominance, Daly credited the Tribe's midfield for much of the day's success.
"We played well defensively, but the engine room of the team is the midfield. Nicole Baxter was absolutely outstanding today," Daly told Tribe Athletics. "She had two assists, she broke attacks up, she played a great little ball in there at the end that could have been another goal."
The College enjoyed a 22-7 advantage in shots, including a 13-shot second half. The win evened the Tribe's conference ledger at a game apiece.
Daly, whose squad holds the National Collegiate Athletic Association record for consecutive winning seasons (33) and has made NCAA appearances in 16 of the last 21 seasons, emphasized the importance of Sunday's win.
"To come back and win today was really what the doctor ordered, and thankfully we had the prescription and we did it," Daly told Tribe Athletics.
The College returns to the pitch for a two-game road swing Friday and Sunday, facing CAA opponents University of North Carolina-Wilmington and the College of Charleston, respectively.