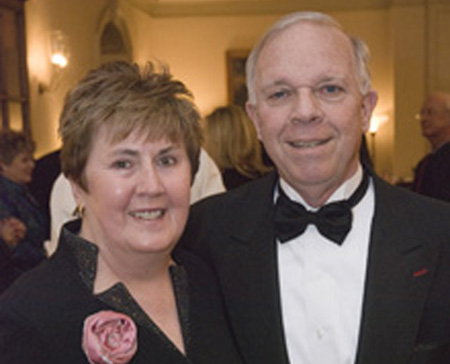 The College of William and Mary Alumni Association's Board of Directors selected Doug Morton '62 and his wife Marilyn Brown as the grand marshals for the 85th Homecoming Parade.
Morton, founder of Morton Publishing Co., has served on the Alumni Association's Board of Directors and the President's House Committee, as well as several other distinguished boards. In 1995, he received the Alumni Medallion.
Brown became involved with the College when Morton took her to Williamsburg and showed her the campus. Since then, Brown has served on the Earl Gregg Swem Library Board of Directors. She was made an honorary alumna in 2007.
The couple has also supported the College by giving to different organizations on campus. Recently, they supported Kambis Kinesiology Endowment, the McCarthy Endowment for Swem Library, the Tribe Club and the Muscarelle Museum of Art.
Morton's daughter, Chrissy Morton DeMier '90, is an alumna. Brown's niece Veronique Barbour '16 is a current student.
The Homecoming Parade begins at 4:30 p.m. Friday, Oct. 17.
—  Flat Hat Assoc. News Editor Eleanor Lamb